Hunan locals like to make a hot and spicy lobster dish called Tasty Lobsters (Kou Wei Xia 口味虾), which is very popular as the summer evening snack (Xiao Ye 宵夜) in Hunan. Here is our family version of Chinese spicy lobsters (made by my sister-in-law Yan).

In our place, we can buy the fresh lobsters from the morning food market. The big food supermarkets also have these but won't be fresh as from the local food market. I remember when I was in the UK, I tried one lobster dish in a Greek restaurant. Those lobsters were about one hand-long, impressive. In Hunan the lobsters are not that big, maybe half-hand long (palm sized?). 

When my sister-in-law makes this dish, she prefers to remove the head and claws, but most local restaurants would keep them. Since the local lobster is small so remove the claws won't cost that much. So in this dish you will see many small lobsters. Lovely, hum? :)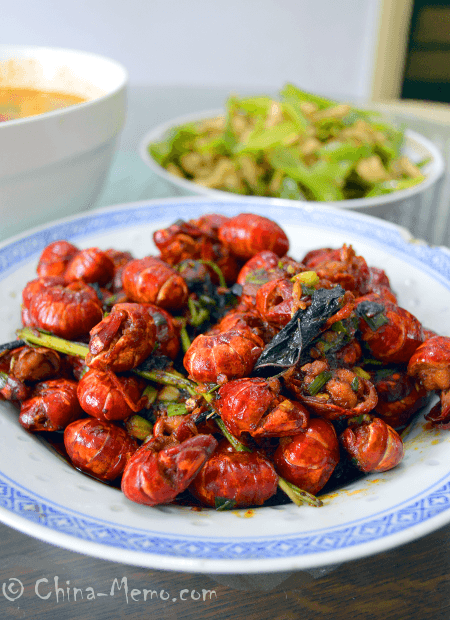 ---
Ingredients
•  lobsters, head and claws removed
•  Sichuan sauce for lobsters and river snails
•  garlic, chopped
•  gingers, sliced
•  spring onions, chopped
•  oil, sugar and vinegar
•  Zi Su (Perilla frutescens)

Method for
Chinese Spicy Lobsters
Before cooking, I saw my sister-in-law used a tooth brush to clean the lobster surface. She also said sometime she would use water to dissolve some salt to wash the lobster as that helps the clean process.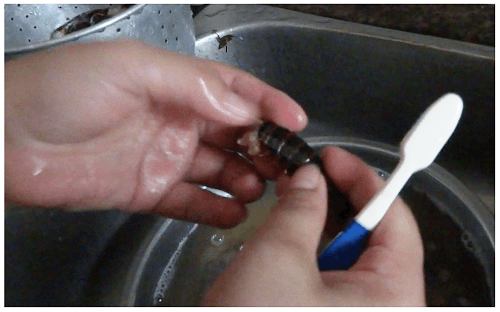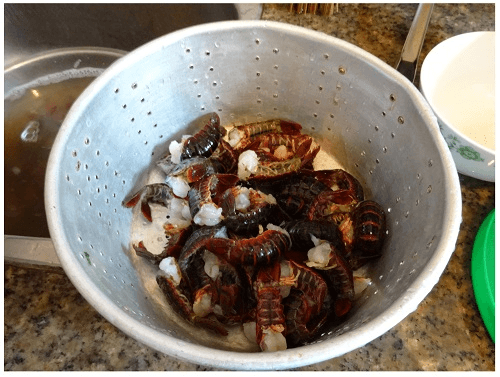 Heat up the wok to smoky, add oil and wait till high heat. Add lobsters to fry, you will see the shell gradually turns to a beautiful red colour. 
Fry for about 5 to 10 mins. You may fry shorter time as long as the shell changes to red.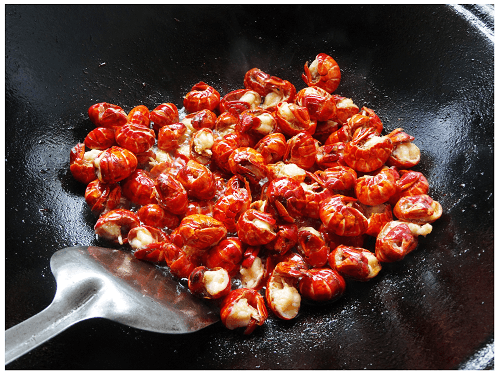 Remove the excessive oil. Add the chopped garlic and gingers to fry for few minutes till aromatic.  

Add the Chinese sauce for lobsters. Here my sister-in-law used a Sichuan style hot pot sauce for lobsters and river snails, which will definitely guarantee a hot, spicy and tongue-numbed flavour.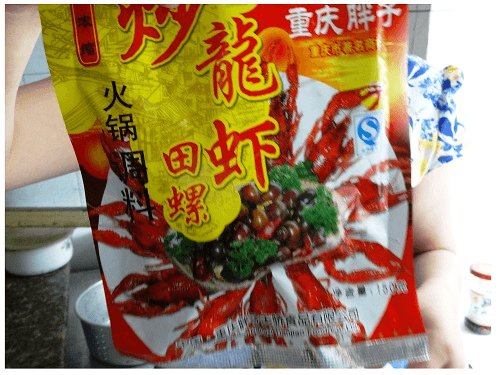 Mix all ingredients then add water or stock to cover the lobsters. Under medium heat to cook for about 10 mins till the liquid is almost gone and the lobsters have absorbed the flavour.

Hunan locals usually add a special herb called Zi Su (紫苏) to their lobster or eel dishes. If you can find it in your area, you may try this. (Zi Su is a herb flavour, translated as Perilla frutescens).  

Adjust the taste by adding bit sugar and vinegar. Before finishing, add the spring onions to mix well. Serve immediately.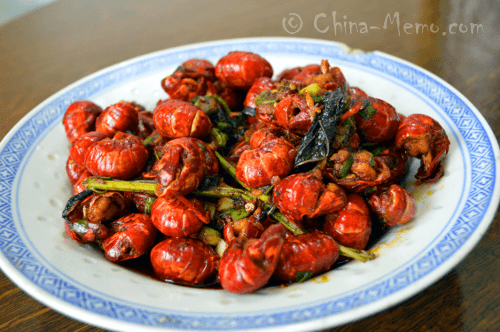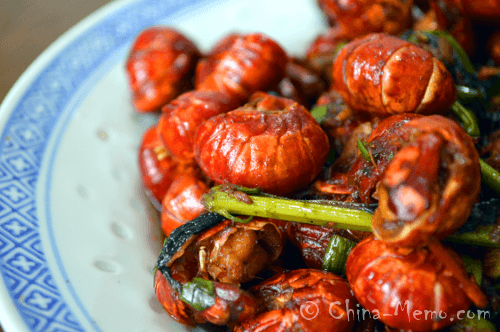 The key ingredient of this Chinese spicy lobsters is the cooking sauce. If you can't find it from your local Chinese food shops, you may try the Chinese bean paste, Sichuan peppers plus dry chillies.

If you like this, you may also like:
(Post:12/08/14; Update: 31/08/14)

Like It? Share It!