Subscribe to Authentic Chinese Food Lovers Ezine  to get a free download of 12 our Chinese Home Cooking Recipes (with high resolution pictures).
The monthly newsletter covers the content of Chinese home cooking, China local food guide plus travel stories in China.

If you love the Authentic Chinese Food, no matter whether you want to see more Chinese home cooking recipes, or know more about Chinese food culture and local food in China, or you simply love to stay in touch, please subscribe to my monthly newsletter "Authentic Chinese Food Lovers". 
I regularly update this site, so there is always more interesting content from me. As an easy way to stay in touch, please subscribe to the newsletter so you won't miss a thing:)
What's in it?

You may or may not notice that this site is not just about authentic Chinese home cooking, but also introduce Chinese daily food and the famous local food in China from where I have visited.

In order to make the content balance, I try to cover these aspects in every month. So for each issue I normally include one or two home cooking recipes, one China food guide or travel post, plus one cooking video or one local food or travel related video.     

A "Thank You Gift" for Subscribers

To thank you for the support, you can download a free PDF file which has 12 Chinese Home Cooking Recipes from this website. Each recipe has a high resolution image. You can print it in A4 size for your personal use. This is how the cover looks like when I used it for a wall calendar.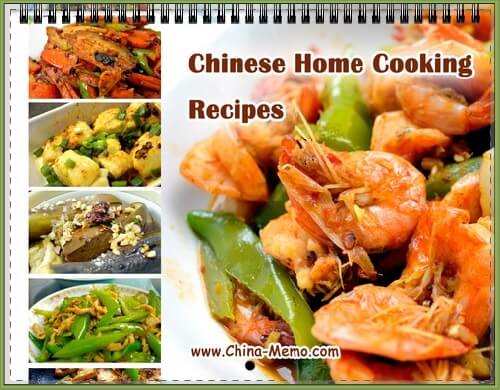 Once you have confirmed the subscription, you will get the link for free download.Your email is safe and I will only send you the newsletter once per month.   To subscribe, simply fill your email in the form then click SUBSCRIBE.
Thank you!:)

---