Talking about the real Chinese food, one thing I have to mention is the Chinese pickles. Although they are just normal Chinese daily food, they are unique and should not be neglected.

In China, pickles are normally the vegetables fermented with salt and brine or marinated with different sauces such as mixture of red chillies or bean paste.

In China these pickled vegetables are easily found in the local food markets. There are so many types and some of them I even couldn't find a proper English name for them.
The pickled white radish is very common one in Hunan province. Because they are marinated with the red chillies, the colour appears to be yellow or orange.  In Hunan these pickled radishes are often used to fry with Hunan preserved meat or used as ingredient for rice noodle soup (as breakfast).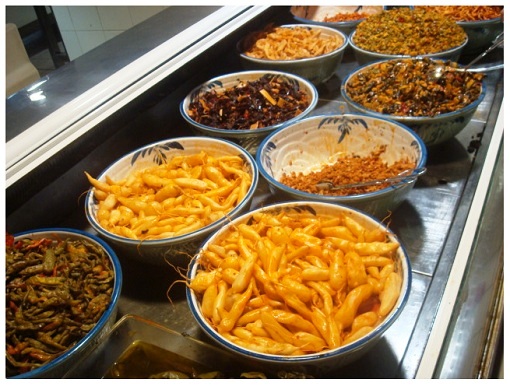 The Chinese pickled white radish with red chilli is often served in breakfast, with congee or steamed buns.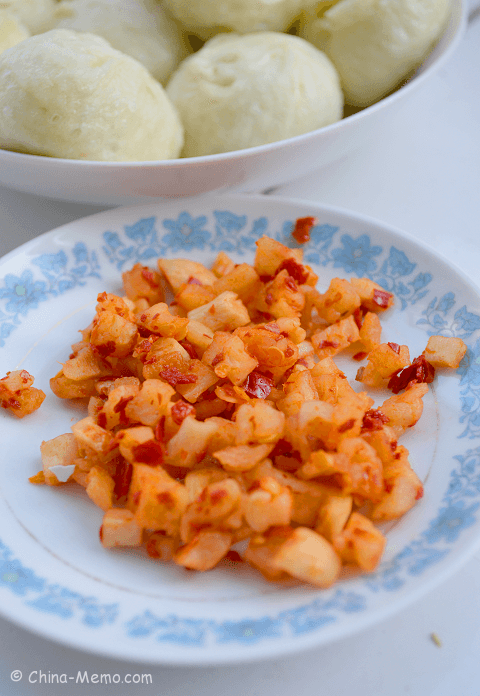 As seen in the top left of follow picture is the Chinese mustard plant (Zha Cai, 榨菜), which is often used in Chinese soup or dishes.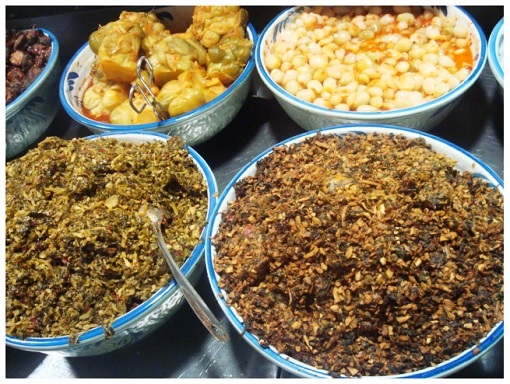 Zha Cai is also popular for breakfast, such as served with the congee.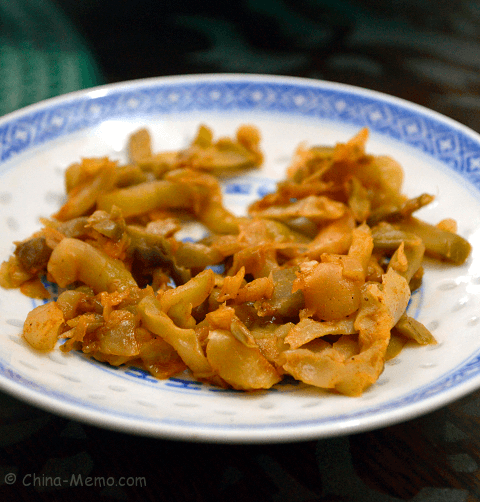 The other two types shown at the bottom are made from the leaf vegetables, salty and sour, (Suan Cai, 酸菜) also used in soup and noodles.
Then here are the small chillies, very spicy, Hunan locals love them.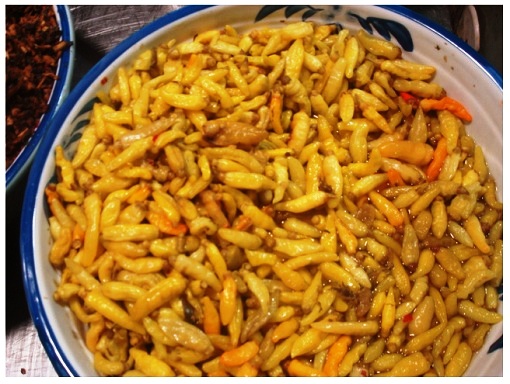 Here comes the garlic. I also see the pickled garlic in the UK, but not sure if the taste is the same. The pickled garlic in Hunan normally tastes sweet and sour plus bit spicy taste.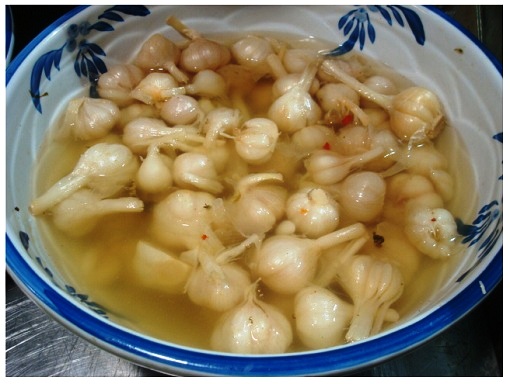 Apart from those sold in the food supermarket, there are also some special local made pickles. Such as these Western Hunan style pickles sold in a street shop, which might be the most colourful Chinese pickle I have ever seen.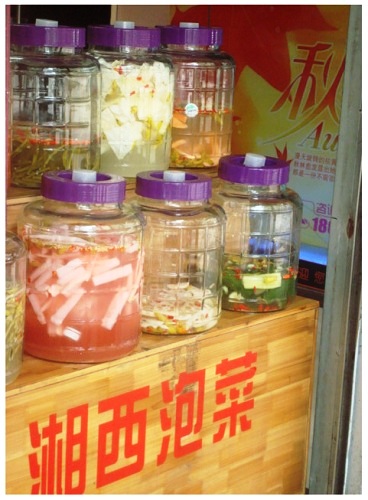 In next post Chinese Pickles (2) I will show some typical Chinese style pickle jars used in my parents' home.

Like It? Share It!