Hunan farmhouse food becomes popular recent years. One of the reasons is because people are tired of busy city life and looking for a break at the countryside.

Another reason is that the visitors also want to have the fresh farmhouse food, which is directly produced from the field.
During the time I visited my parents at June last year, our family spend one day to visit the Hunan Kongling Temple, a worship place about one hour drive from the Zhuzhou city. It was a nice family day out and we also had a chance to enjoy the Hunan local farmhouse food.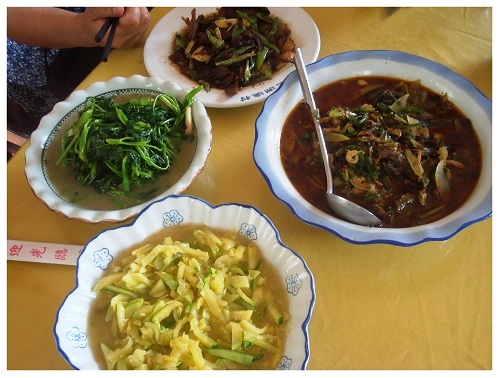 Farmhouse restaurants are usually located near the place can attract the tourists, just like this Kongling Temple.

For example, this farmhouse is just near the temple's front entrance. It looks like a normal farmer residence, except they turn the ground floor into a restaurant.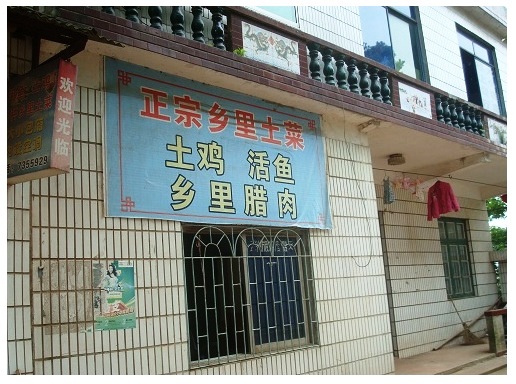 After ordering the food, we looked around the farmhouse. I noticed there was a huge steamer in the kitchen, judged by the size, I guess they also provide the breakfast for locals too.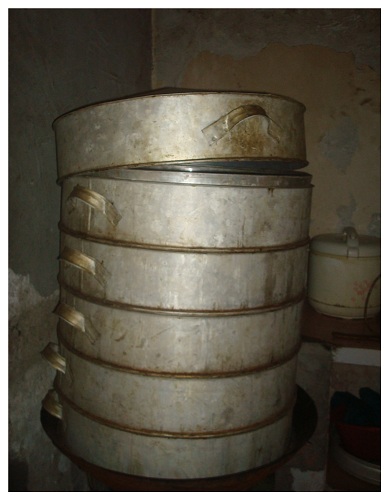 This is the farmhouse kitchen. Not sure how Gordon Ramsay would think about this, whether the kitchen can meet his standard? But I am sure the food will not let him down.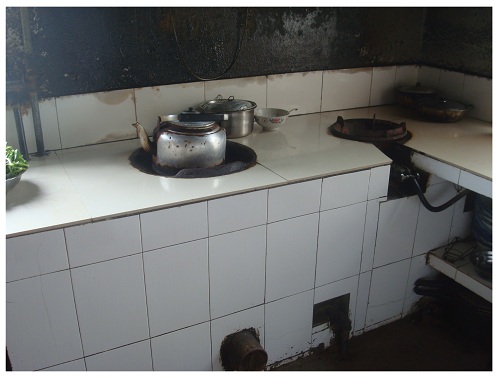 Good thing about farmhouse food is that you can see all materials are picked directly from their backyard. Here are the fresh chives.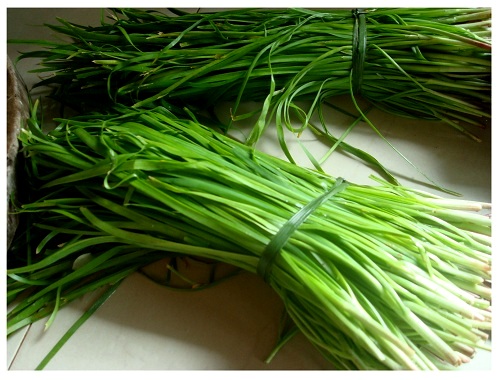 And eels, live! @_@ Looks bit scary, isn't it? and we are going to eat them. Poor eels. Sometime I feel human being is really cruel, but can we stop doing this?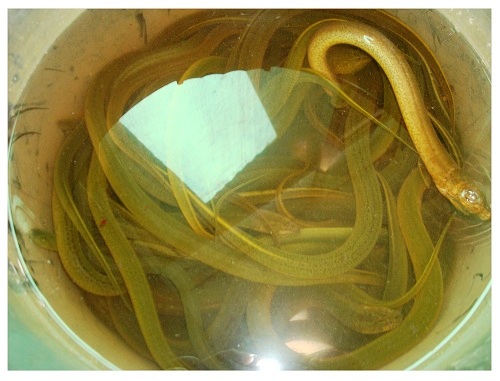 The eels are quite popular in Hunan local restaurants, particularly during early summer. Hunan locals have their own way to cook eels, the dish is called 口味鳝鱼 (Kou Wei Shan Yu), meaning Tasty Eels. 
The eels are prepared at the kitchen. I had the clip and will upload the video later so you can see how they did it.
I like they put the rice in a wooden container (not sure what it is called in English), and use the wooden spoon as well.

We ordered four dishes, two vegetables and two meat dishes. This is stir fried Chinese water spinach.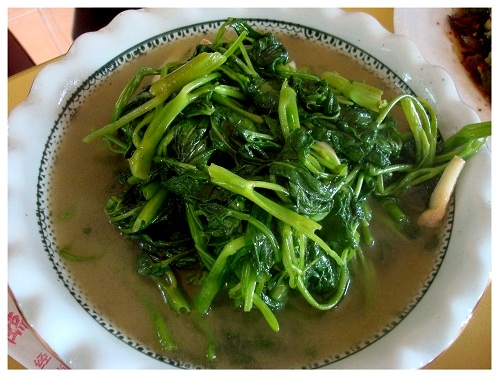 The dish of farmhouse squash. I love their plate :) I cook the squash at home too, click to see the recipe for squash.

The preserved pork is famous in Hunan, so we won't miss this dish, particularly made by the local farmhouse. (Check my another post about hunan preserved meat see how we cook them at home).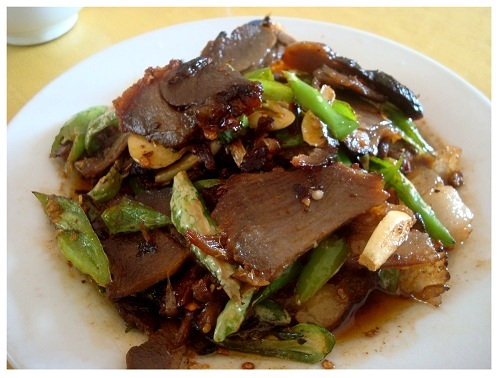 The final one, Hunan tasty eels, salty, spicy hot, plus local ingredients called Zi Su and chives. My mum also make eels dish at home, but in Sichuan style.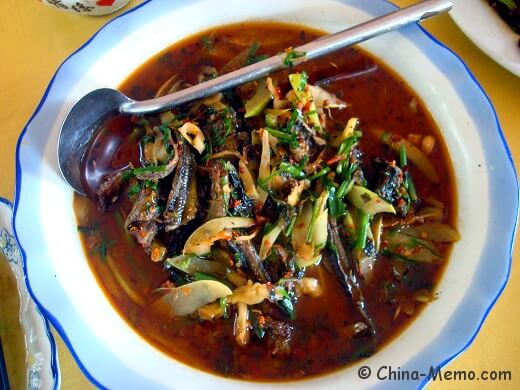 It looks like snake? But in fact the eel's meat is surprisingly tender, much better than the snake.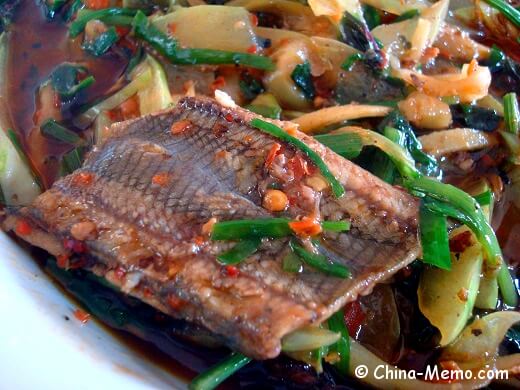 All dishes are freshly made, using Hunan local ingredients. The total cost is 148RMB (about 15GBP), which is still reasonable price for four people.

This was not my first time to try Hunan farmhouse food, still enjoyed it very much. If you have chance to visit Hunan in early summer, don't miss the Hunan Tasty Eels, 口味鳝鱼 (Kou Wei Shan Yu), or Tasty Shrimp 口味虾, as it should be one of the Must try Hunan local dishes.
I edited a video for making this farmhouse eel dish, watch this here. To get the regular update for more Chinese home cooking and travel in China, please subscribe to my Youtube channel.

You may llike to see Hunan Preserved Meat, how we prepare and cook this at home. 
(post: 17/04/2013; update 18/03/17)

Like It? Share It!