Xian, also known as Ancient Capital Xian, used to be the centre of political, cultural and economic centre during the Great Tang Dynasty. It is a one of the Four Great Ancient Capitals of China. The other three are Beijing, Nanjing and Luoyang. If you travel to China, this is a city should be on your list.

My father did his university degree in Xian, but I never visit Xian until 2014 summer. Although I only spent two days there, I had a very good impression about Xian, and wish I could revisit it someday in the future.
Similar to Beijing, Xian is a place full of culture and history, but it just  feels different.
How can I describe this? If look them as two good looking guys, both look fit and attractive, but one is proud and hard to please, another is friendly and easy going. That is how Xian makes me feel, easy, comfortable and approachable :)
For most foreigners, Xian is most well-known for its TerraCotta Warriors. But in fact, it has much more to offer.

Here are my experiences for Xian food travel. Click the post title and photo will open a new page.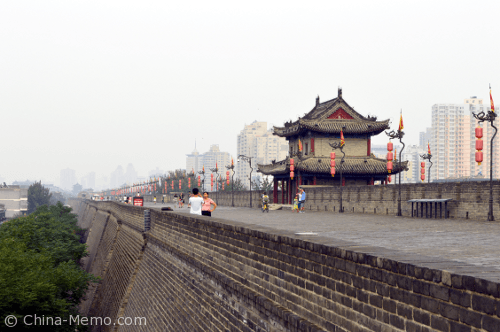 My two days trip in China Xi'an, visited Drum Tower, Muslim street (Huifang Style Street), City Wall, Dayan Pagoda North Square and Terracotta Warriors. Here I share some travel tips and my reflection on the travel plan. Read more...

---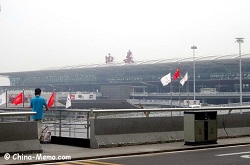 It is the main airport in Xian, the capital city of Shannxi province. It is also the largest airport in the northwest of China.
Information about how to take the airport shuttle bus to the city center Drum Tower/Melody hotel. Bus time and price, airport food and facility. Read more...

---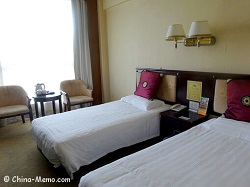 Xian Melody Hotel
Located opposite Drum Tower and Muslim food street, xian Melody hotel is the final stop of Xian airport shuttle bus, which makes it a perfect spot for a short stay in Xian. Pros and cons. Read more...

---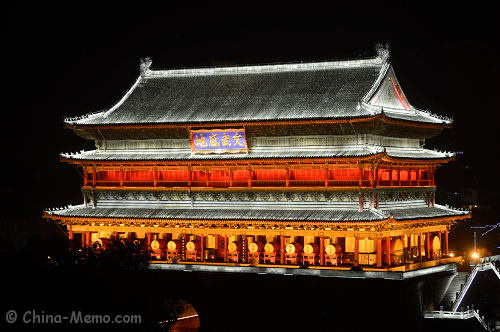 Xian Drum Tower is one of the famous attractions at the Ancient Capital Xian, a must visit place for the tourists. I visited Drum Tower this summer, here are some photos and summary for the visit. More...

---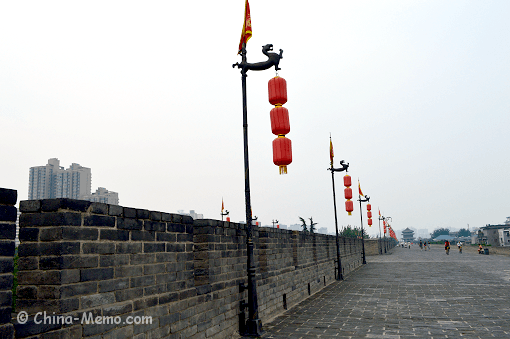 If you visit Xian, apart from the Terracotta Warriors, Xian City Wall is another "must visit" place. This page is to share with you my own experience in City Wall. Read more ...

---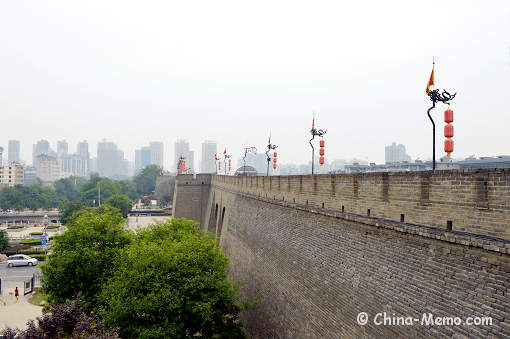 Continue my trip at City Wall. More about what to do on the wall and observe the interesting surroundings. Read more ...
---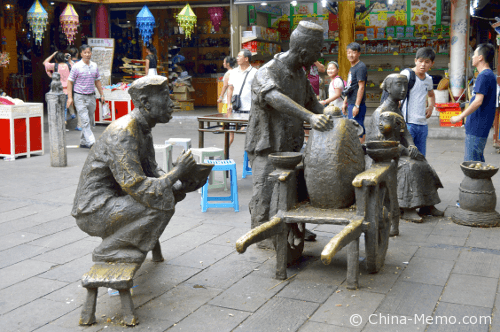 As a famous food street in Xian, Muslim street is a must visit place for the food lovers. In this post, I mainly show you its "look and feel", love the street view and the atmosphere. Read more...

---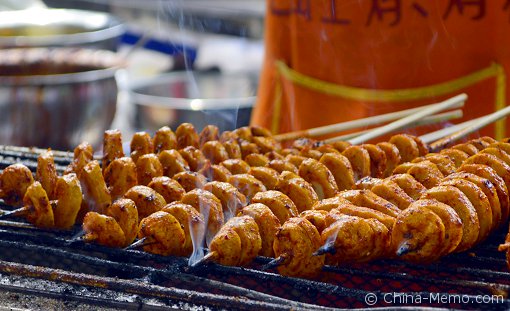 Xian Muslim Street Food (1) (Video)
Xian Muslim street food is all about the Shanxi local specialized food, different types of noodles, pancakes, candies and cakes... It is a perfect place to experience Xian local life and food culture. Read more...

---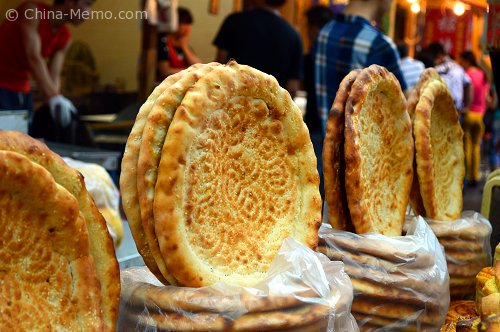 Muslim street food journey continues, here comes more wheat made food, together with the meat food and some local snacks as well. Read more...

---
---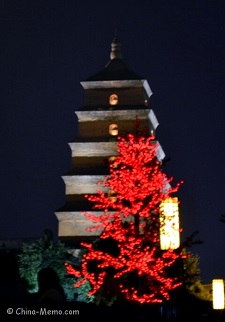 Dayan Pagoda & Music Fountain (Video)
Xian Dayan Pagoda Square is one of the top attractions in the ancient capital Xian. Featuring historical architectures, culture events and the largest music fountain in Asia, it is a place not to miss for anyone visiting Xian. Read more... 

---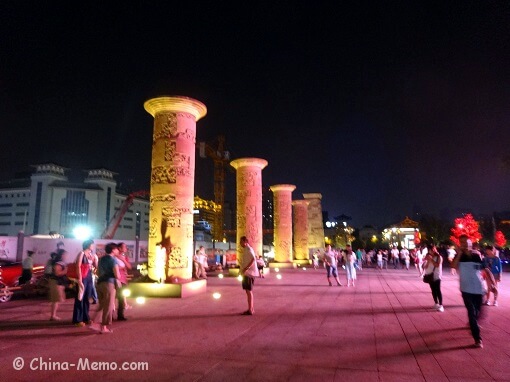 Apart from the famous music fountain, Xian Dayan Pagoda Square has many featured sculptures and gardens around the pagoda and temple, which give the locals and tourists wonderful resorts for free. More about the food at nearby place and how to get there. Read more ...

---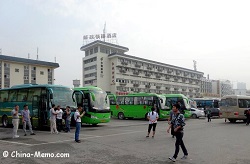 My experience on taking bus to Terracotta Army. Which Bus route to take? Where to take? Price and time for the journey. Read more ...

---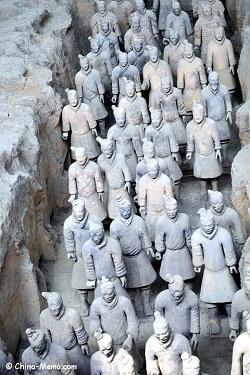 One of the key attractions and a must-see place in China. Here are some pictures I took from Xian Terracotta Army plus the information about the army's history, ticket, directions and details for visiting the site. Read more ...

---
Back to Xian Food & Travel.

Like It? Share It!