This page gives a brief introduction for the traditional Chinese
painting artist Mingshu Jing, my father, and his art work of watercolor painting.

I am so proud to introduce my father and his artwork on my website. In fact, before I introduce his paintings here, I have already posted many of his home cooking recipes and family cooking videos on this site. 
In this page, I mainly talk about his passion for traditional Chinese watercolor painting. We recently made a brand new  Chinese Painting Wall Calendar and Greeting Card based on his artwork, which is now available on our Zazzle store. The calendar includes the beautiful four season landscape Chinese watercolor paintings. It is a perfect gift for traditional Chinese art lovers in Chinese New Year. Click the picture to see its details in Zazzel site.

About My Father and His Chinese Painting

The following content in Chinese is taken from my father recently published art book and I translated it into English.  
敬明书,笔名:石竹居士,男,汉族,四川省射洪县人,自然科学研究员。1963年毕业于西工大航空发动机设计专业,曾任南航兼职教授。
Mingshu Jing, pen name: Stone Bamboo Jushi (Hermit?), born in Shehong county, Shichuan province. Graduated in Aircraft Engine Design from Northwest Polytechnic University, Xian, 1963. He was a Fellow of Natural Sciences and Adjunct Professor in Nanjing University of Aeronautics and Astronautics.

1997年退休后一直专著于山水画创作,现为中国老年书画研究会会员。作品参加业内和全国性书画大赛多次获金奖,并入编《中国当代名家墨迹选》等十多种画册,获"中国当代资深书画家"、 "中国书画领域百杰" 等多种荣誉称号。  

Since retired in 1997, he has spent most of his time on landscape painting. He is now the member of Elderly Chinese Calligraphy and Painting Research Association. His artworks have received multiple awards from the national level painting competitions and have been selected and published in more than 10 art books. He has been awarded the "China Contemporary Senior Artist (Painter)" and "100 Artists in Chinese Calligraphy and Painting".
2012年10月,在当地举办喜迎十八大"龙年盛会暨九九重阳节个人书画展"获得好评和赞誉,株洲市电视台、株洲晚报均有专门报导。

In Oct, 2012, he held a solo exhibition of Chinese Calligraphy and Painting in Zhuzhou City, Hunan province. The event was well received, which was also reported by local TV and news paper.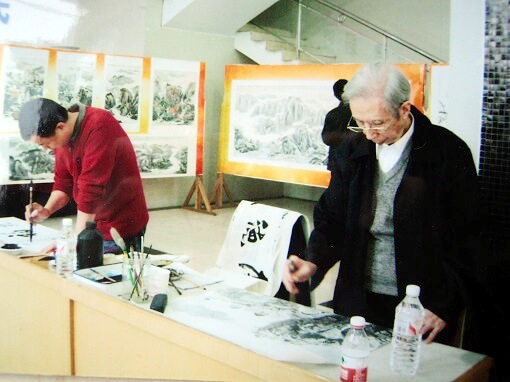 In 2015 summer, he self published his paintings in an artwork book, which includes more than eighty Chinese watercolor paintings. Some paintings are selected for this Chinese Painting Wall Calendar 2017.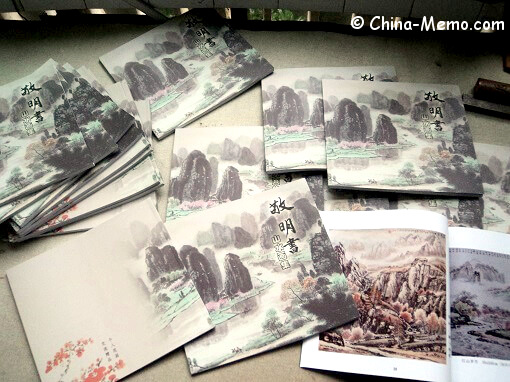 Here is what my father says about the influence of his art work,
development of his art style and techniques. The following content was written by him for his art book published in 2015.
 
"我自幼喜欢山水画,退休后,又在国画大师王中年浅绛山水的诱惑感染下,自己舞文弄墨十余载,在山水画方面略微悟出一点皮毛,零零星星也有些创作,但多数已经遗失。如今编此画册,实不想宣哗,更不想迷失自己,因为我知道这十多年一路走来,画带给我的除了满目山川之外,更多的是一生宁静和祥适,而身边的亲朋则希望通过画册能让他们看到我更多的作品。最终,在大家的支持和帮助下,将部分作品、稿件汇编成册,了却了个人多年的心愿。在此,本人深表谢意。"

"I have loved landscape painting since my childhood. After retirement, I was influenced by Chinese art master Zhongnian Wang's Qianjiang landscape painting. Have practiced Chinese painting for more than ten years, I gradually start to comprehend more of the landscape painting. During these years, I had many paintings but most of them had gone missing. (either sent to friends or collected by competitions). Today I publish some of my work in this book, which is not for showing off, but just don't want to lose myself. Because I know for these years, what painting brings to me, is not just the beautiful landscape, but more than that, it brings the peace and harmony in life.  Family and friends around me also like to see the book which can show them more of my work. Finally, with support of many people, I selected part of my paintings and edited them in this book. It has fulfilled my long-held dream and I am very grateful for the support. "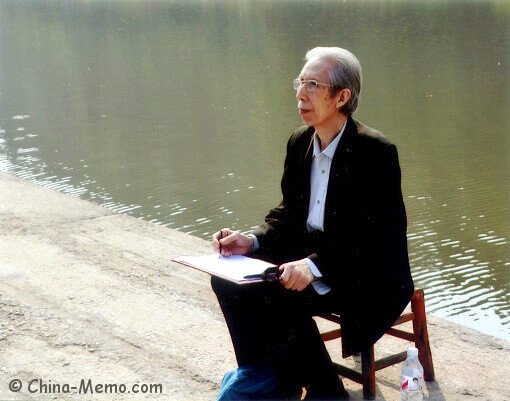 Here are some of my father's paintings which have been selected for our new Chinese Painting Wall Calendar. (To suit the size of calendar, only part of each painting is selected for each calendar page.)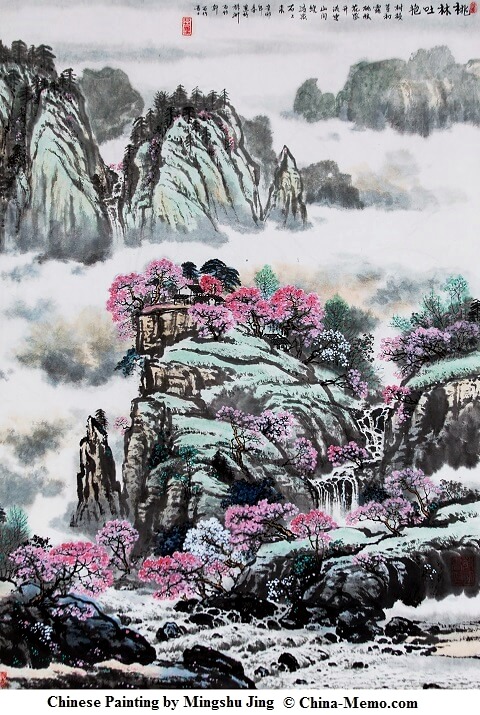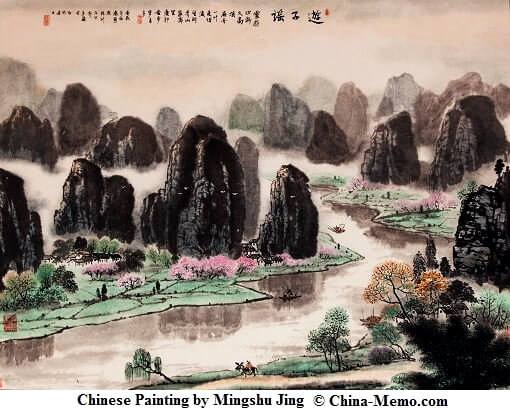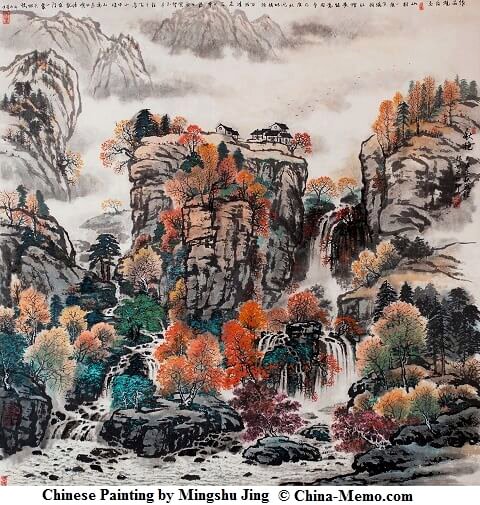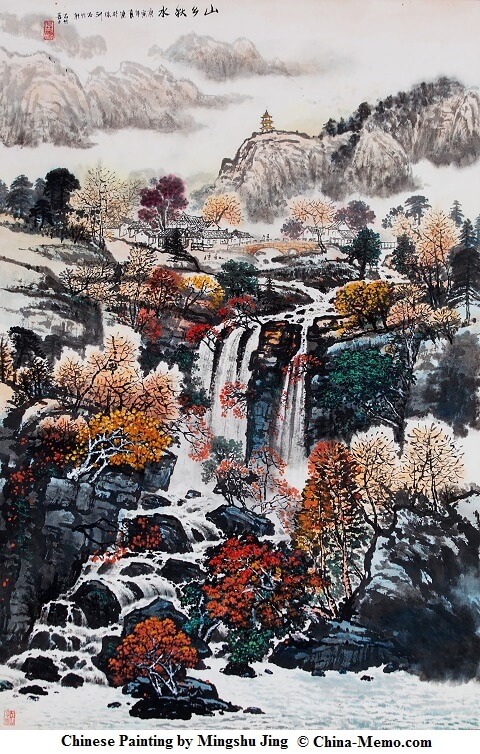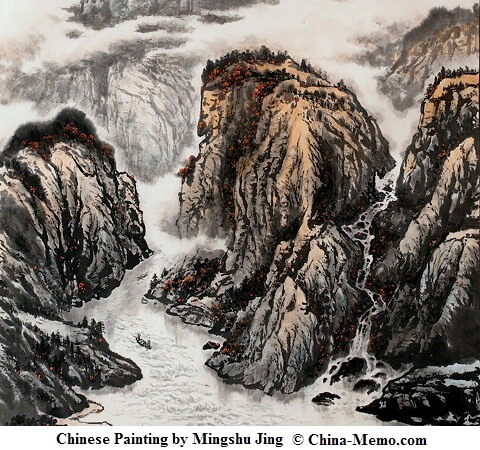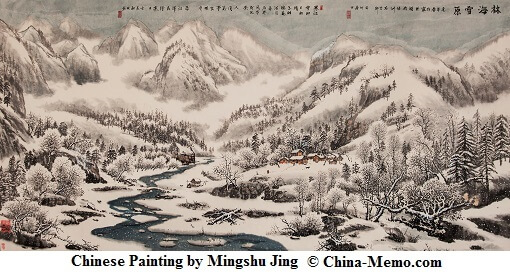 So, that's it. Thank you for reading this. It is a pleasure to share my father's painting with you, my dear visitor. You can see the paintings and Calendar in the video. You can buy the Calendar at our Zazzle store. If you have some friends who love Chinese art, please share with them too:)
(Post:08/12/2015; update: 02/08/17)
Like It? Share It!