Here is a fish recipe from my mum's Chinese Sichuan Dipping Fish also called "Smoked" fish (Xun Yu), where her homemade dipping sauce makes the fish fillets taste special and looks like "smoked". Scroll down to watch the video.

In Chinese my mum calls this dish Xun Yu (熏鱼), if directly translated from Chinese to English, it means "Smoked fish" (guess maybe because of its color). But in fact, it is the fried fish fillets severed with special homemade dipping sauce. 
In the UK, the place I currently live, one famous food is called fish and chip. It is the deep fried battered fish usually popular as fast food. Apart from that, fish cake (fish mixed with smashed potato) is also commonly seen here.
However, for me this type of fish is bit plain tasted except some taste from the batter (flour). I guess maybe because in the West it is highly recommend low sugar, salt and fat in food? I haven't seen any fish fillet served with dipping sauce. So here you are, my friend, maybe this Chinese Smoky Fish recipe will show something different.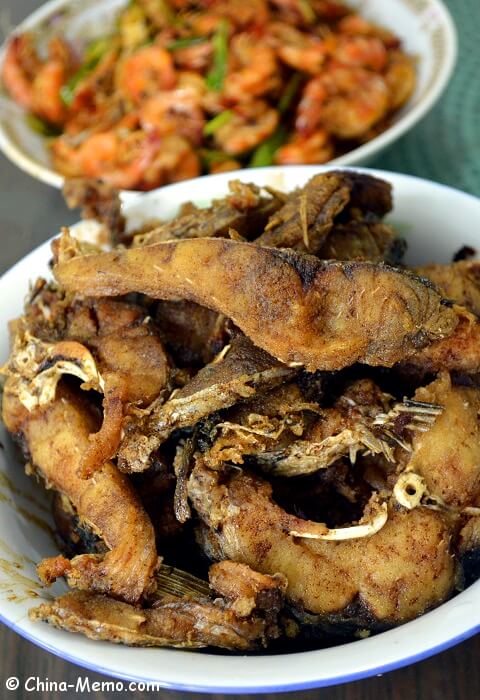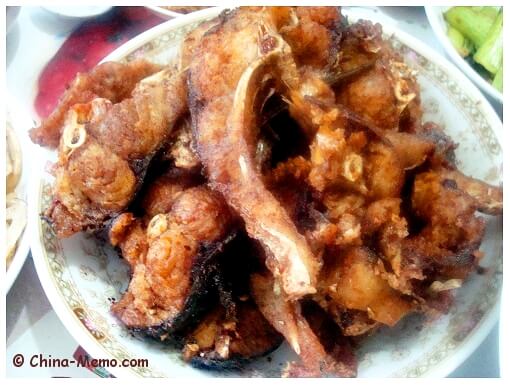 ---
Prep: 10 mins  Cook: 20 mins
Ingredients
fish fillets (we used carp)

oil, salt, sugar

soy sauce
sesame oil

ginger
Method for Chinese Sichuan Dipping Fish (Smoked Fish)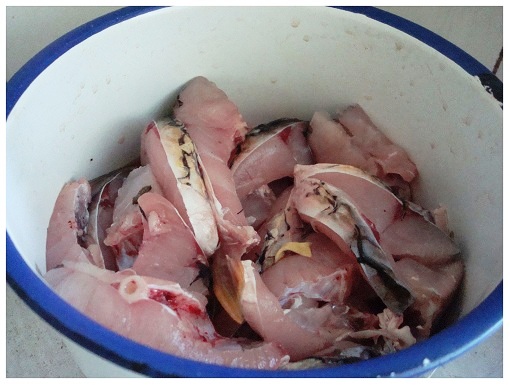 First to make the dipping sauce. Heat up wok, add oil. then add chopped ginger for a quick fry to release the flavour. If you don't like frying, you may just mix all the ingredients in a bowl, but the flavour of ginger won't be the sameas fried.  

Add soy sauce to mix. Depending on the type of soy sauce, if it is dark soy sauce, only add few drops should be fine, otherwise, it might be too dark colour.   
Also add salt and sugar, mix all ingredients well, adjust the taste according to you own preference. Add some water to make the dipping sauce. The amount of water is about to make it can be stored in a bowl, as you will need to dip the fish in there. Once the dipping sauce is made, pour it into a bowl, set aside.

If you prefer the dipping sauce to be bit thicker, you may use some corn starch flour, but the way of serving won't be the same as this recipe then. 

Next is to fry the fish, which is easy to do. Clean the wok and reheat again. Add oil, wait till high heat. Add fish fillets to fry till fully cooked.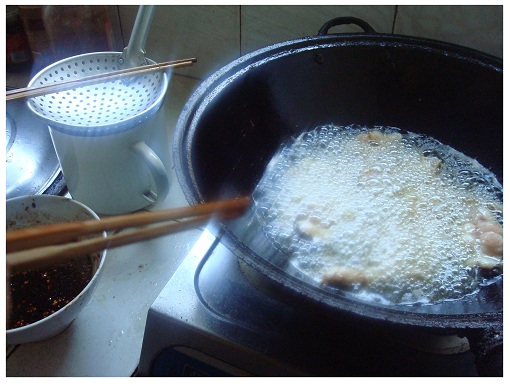 Once finished, take the fish out and dip in the already made dipping sauce when the fish is HOT!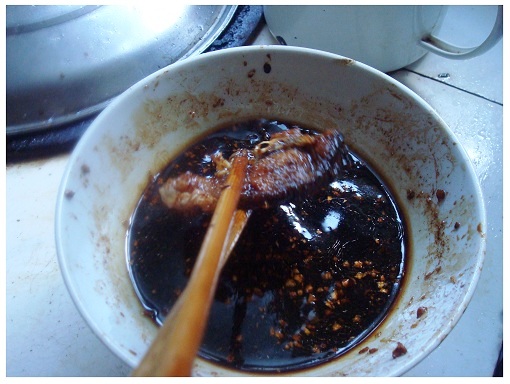 You can see the fish is taking the sauce in and the colour of fish changed to dark brown. Once the fish gets the sauce, place it in a plate and serve when it is hot.
It is crispy outside and tasty inside, very nice. Hope you will try it:)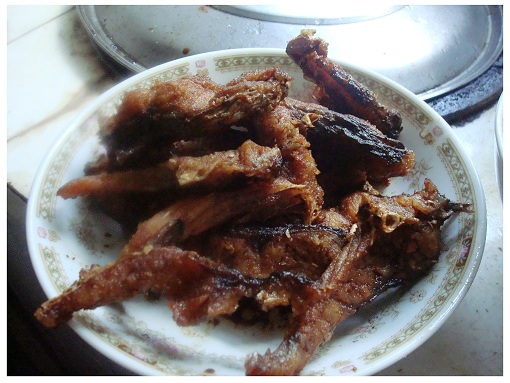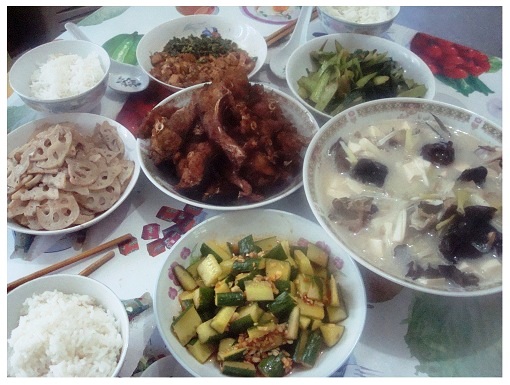 You can watch the cooking video for this Chinese Sichuan Dipping Fish / Smoked Fish here. To see more Chinese cooking videos and get the regular update, please subscribe to my Youtube Channel. 

Like It? Share It!