This is our home cooking recipe for Chinese Cold Noodle. The cooked noodle is seasoned by rich flavor sauces, which is my favorite noodle salad dish in the summer. Scroll down to watch the video at the end .

My home town Hunan is located in the south of China, where the summer is very hot and humid. Therefore a cold dish is always desirable in the summer.
Our family usually makes cold salad dishes such as the steamed Chinese Spicy Eggplant and Spicy Bean Sprout. Apart from the vegetable salad,  the cold noodle dish is also our family's favorite.
My parents would use a lot rich flavored seasonings, so the dish taste sweet, sour and hot spicy, which is definitely appetizing.
The noodle is served as one dish together with teh rice congee and other veggie or meat dishes, which is our normal family dinner in the summer.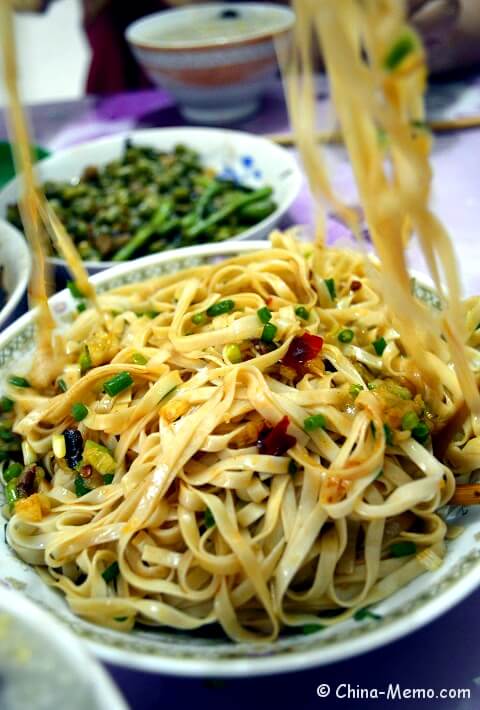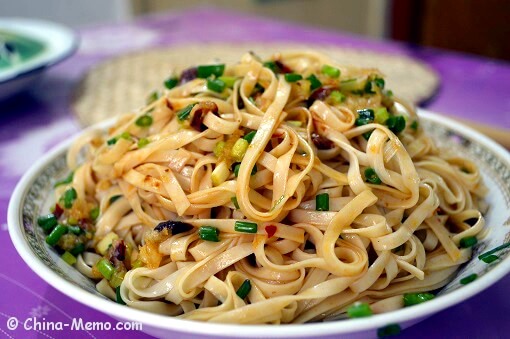 ---
Ingredients
•  150g Noodle
•  1 tsp Chinese chilli bean paste
•  1 tsp Chinese sesame paste or pure sesame oil
•  1 tsp Oil (we use peanut oil but you may use olive oil if you prefer) 
•  1-2 tsp Red chilli oil
•  1 tsp Cumin powder
•  2 whole spring onions, finely chopped
•  2-3 garlic cloves, finely chopped or mashed
•  salt and sugar to taste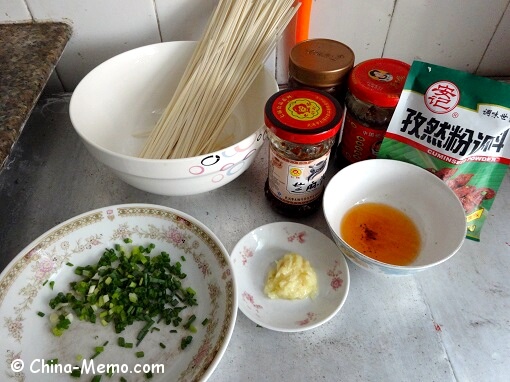 Method
for Chinese Cold Noodle
• Add water to the wok or sauce pan. Bring the water to the boil and cook the noodle as suggested in the instruction.
• Once the noodle is cooked, take it out and put into a large bowl. Add some oil on the top of noodle. Use chopsticks or the tool you prefer to mix the oil with noodle. This helps to separate the noodle, otherwise, the noodle might stick to each other.
• When mix the noodle with oil, pick the noodle up, which can help cool down the noodle. In our home, we use a small fan to do this. Sometime it was a fun for the kids.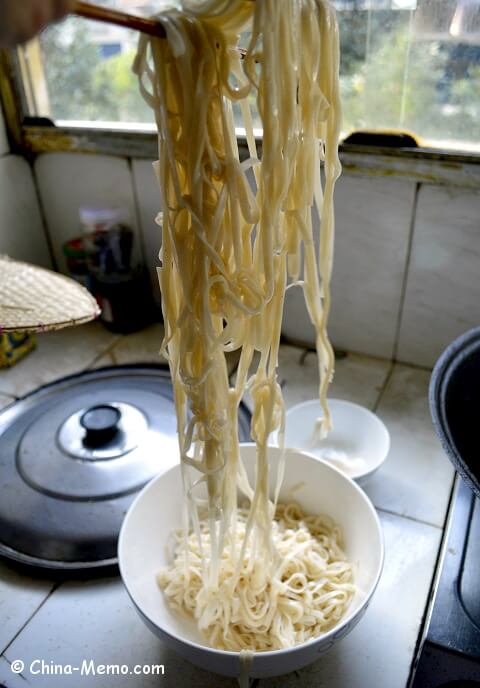 • Add the seasonings into the noodle, Chinese chilli bean paste, red chilli oil, sesame oil, mashed garlic and cumin powder. Adjust the taste by salt and sugar to your taste. Mix all ingredients with the noodle.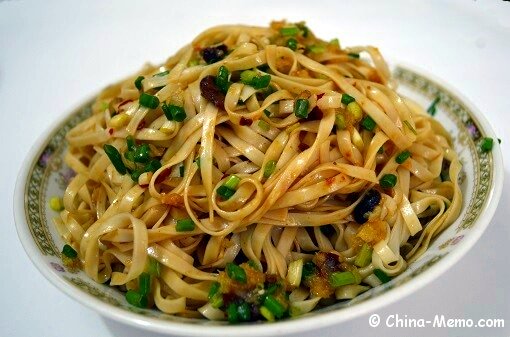 • Once finished, garnish the chopped spring onions on the top.  Place the noodle in a plate and serve cold.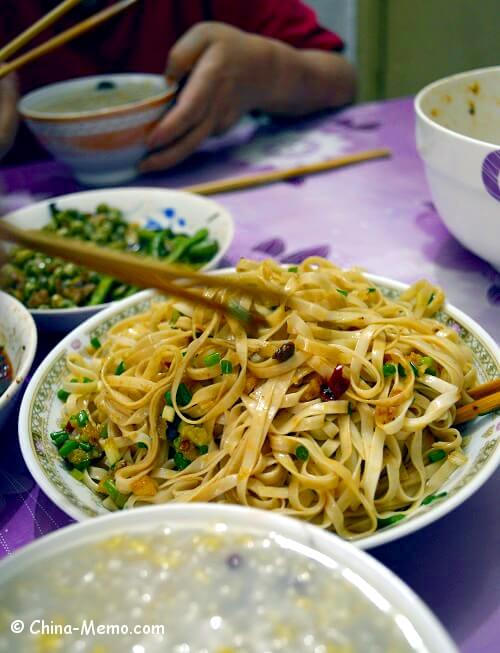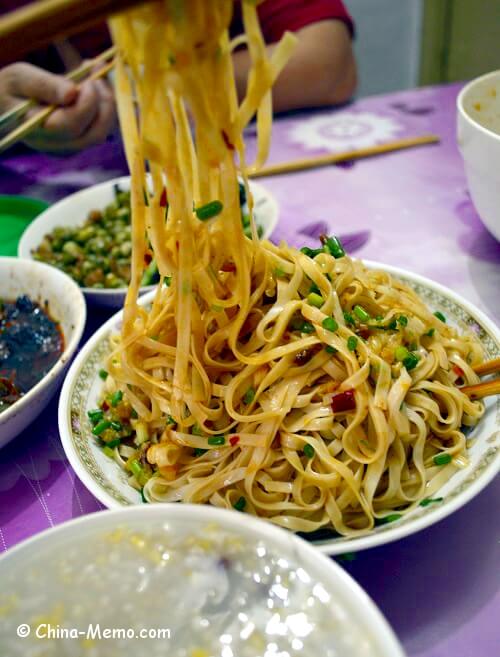 I hope you like our family cooking for Chinese Cold Noodle. Please share with your friends on Facebook or Twitter.

I have uploaded a cooking video for this dish and watch it here. You may also subscribe to my Youtube Channel to get the regular update for more Chinese home cooking videos.     

(Post: 30/05/16; Updat: 28/12/16)

You may also like:

Like It? Share It!