This Chinese potato with minced meat is a very common Chinese home cooking dish.

I noticed in the UK and other European countries that the potato is taken as one of the main resource of carbohydrate similar to bread or pasta. However in China the potato is usually used as the vegetable.
For example, we do have the dish like Chinese potato salad but it is completely different to those from the West. In Chinese cooking, the potato can be sliced or shredded then fried just like other normal vegetables.
You won't see the baked version of potato, because traditional Chinese kitchen does not use or have the oven (except microwave oven). The big chunks of potato are usually red cooked (slow braised) with the meat, such as our family dish Red Cooked Rib Potato.  

This Chinese potato dish, the shredded potato stir fried with minced meat, is a very common Chinese home cooking dish.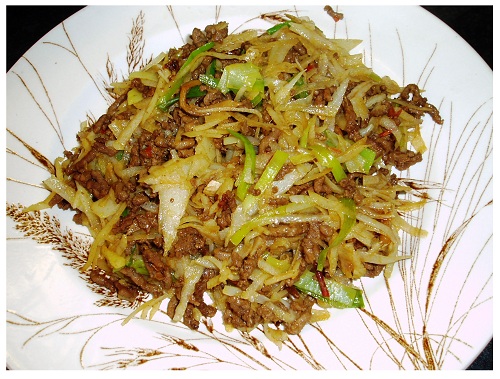 ---
Prep Time: 10 mins  Cook Time: 15 mins
Ingredients:
250g minced beef or pork

4 medium sized potatoes

ginger

leek

1 tbsp oil for meat and 1 tbsp oil for potato 

1 tsp Chinese chilli bean paste


1 tsp dark soy sauce

1/4 tsp salt

1/2 tsp sugar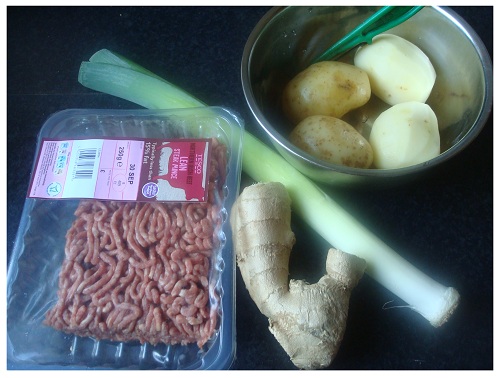 Method for Chinese Potato with Minced Meat

First, to remove the potato skin.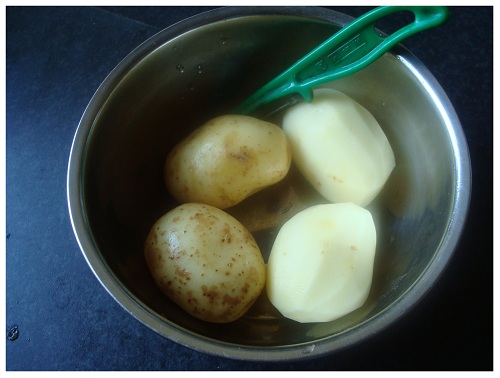 Use a shredder to turn the potato into the thin shreds.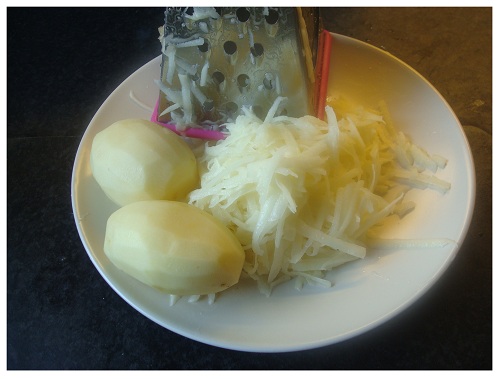 Cut the ginger into thin slices. Cut the leek into 3cm length, trim and finely shred length-ways.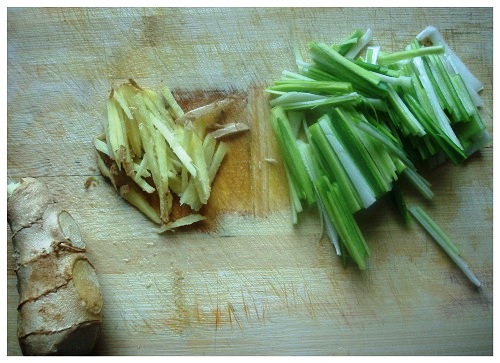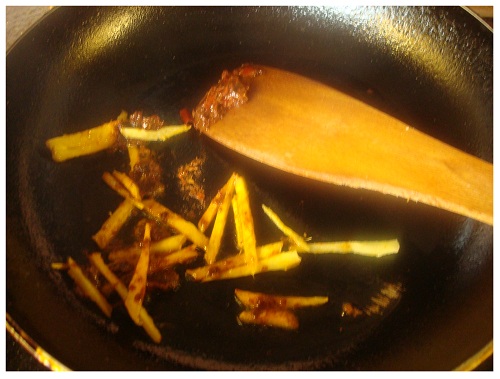 Add the minced meat to stir fry, add dark soy sauce, salt and sugar. Fry about 5 minutes till cooked through and the liquid is almost gone. Take the meat out. Set aside.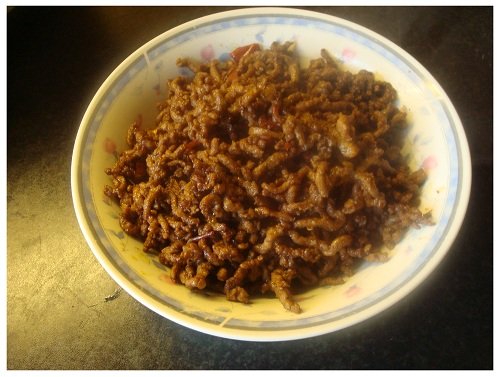 Add oil and wait till high heat, add leek to fry 2 minutes or till aromatic. Then add potato shreds and salt, stir fry about 4-5 minutes. 


Once potato is cooked, add the cooked meat. Stir and mix well, for about 2-3 minutes.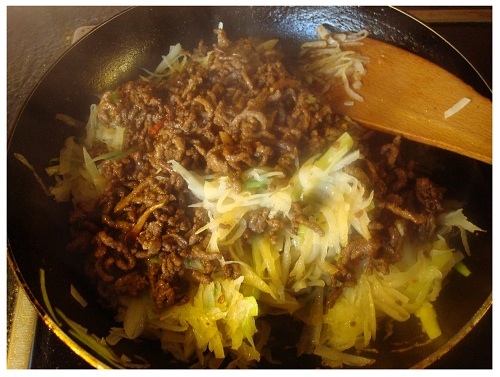 Put the potato and meat in a serving plate, served with hot rice straight away.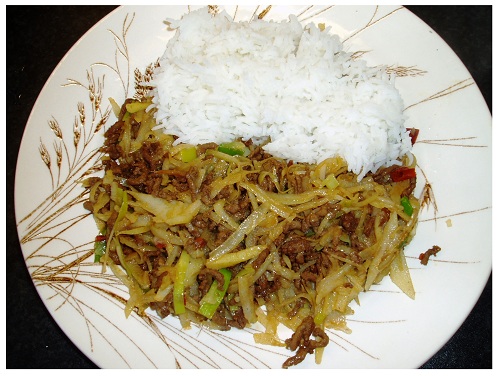 Tips:
Remember to wash away the starch from the potato; otherwise the potato won't be crunchy.  
Some people would prefer to splash a little bit vinegar when fry the potato, which helps to keep the crunchiness of potato. If you don't mind the taste of vinegar, you may try this.
If you like the spicy food, use some green chilies or red dry chilies, taste is great too.

Next time I will post the recipe for Chinese potato red cooked with beef. To get my updated recipes, please go to the top right of this page and follow on my Youtube Channel, Pinterest, Tweeter or RSS. Happy cooking :)  
(Post: 13/10/2013; update: 09/05/15)
You may also like my other Chinese meat recipes, or egg and vegetable recipes.
Like It? Share It!