If you have read my post about China Hunan Iron Plate Fried Dumpling, you may also like to check this Hunan iron plate grill restaurant in Changsha, the capital city of Hunan.
The restaurant is call 57⁰C Xiang, why 57, because it is considered as the best food temperature coming into your mouth, "Xiang" means Hunan. This is a very popular local restaurant, which has been featured in Hunan TV program.
The  cooking of this Hunan iron plate grill is similar to Japanese style Teppanyaki, means the food is grilled on the heated flat grill and cooked in front of the guests, but they do this by mixing with Hunan cuisine.
In my last post I mentioned about Foreign Cuisine in China (Japanese), I wonder whether this iron plate grill food also has certain influence of Japanese cooking. If not, which is the original one?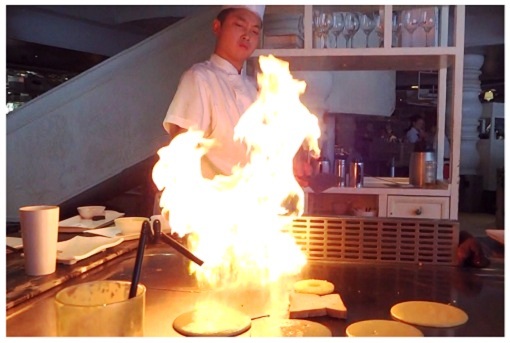 The dining table is specially set up so the guests sit around the grill desk and watch their food cooking in front of them. If you have a big group that will be perfect, otherwise, you may need to share a table with other guests.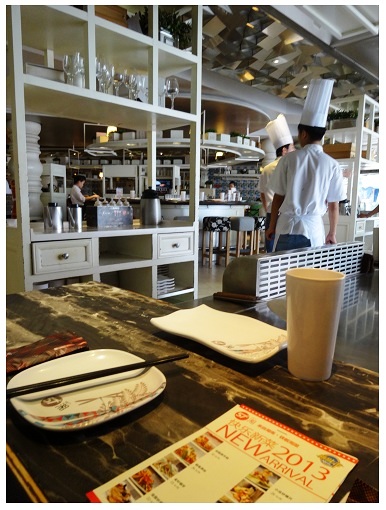 All cooking stuff and ingredients are just behind the cooking desk, you can see all the food process.
You can see the chef only uses very simple cooking stuffs, but then how amazingly they can turn all fresh food into lovely dishes in front of you.
Once the guests place their order, they can start to watch chef cooking. Because different cooking time needed, you may see several dishes cooking at same time.

The chicken wings are grilled with Hunan local green chillies, hot spicy.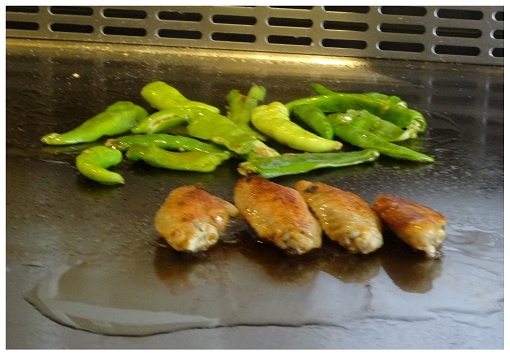 The soft tofu is stuffed with prawns. The green spring onions on top just make it look so fresh and inviting.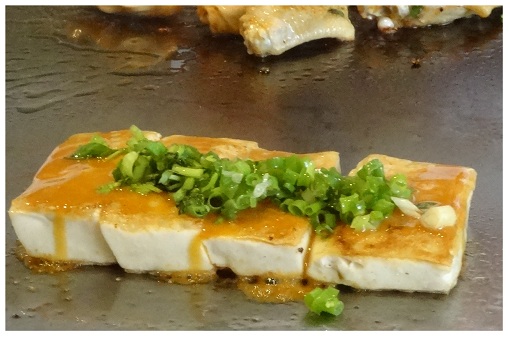 There is also some western style food, such as this goose liver as I don't think this belongs to traditional Chinese dish. But they definitely add some Chinese element there by garnishing the dish with some grapes and Chinese wolfberry (Gouqi, the small red fruit has certain medicine function when used as Chinese herb).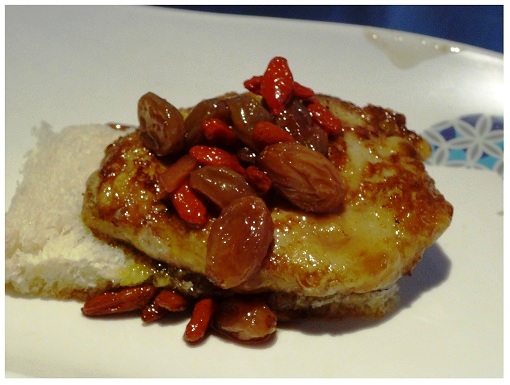 Want more? Here is cake made by eggs and vegetable.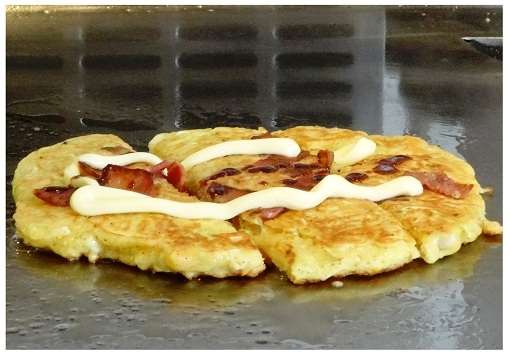 And, of course, we won't forget to have the grilled/fried rice with peas and seaweed.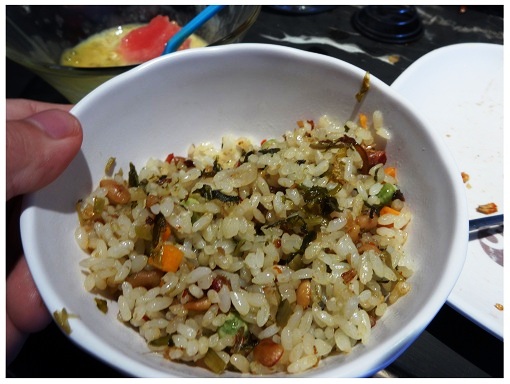 Similar to the west style food, it offers some choices for dessert.  Here is the grilled toast with pineapple and fried ice cream!!! @_@

Interesting to see the western style pancake here as well, plus Chinese traditional sweet mashed red beans and dry grapes to be wrapped inside.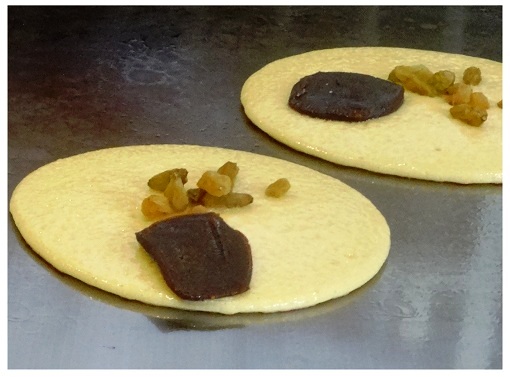 Final look, lovely :)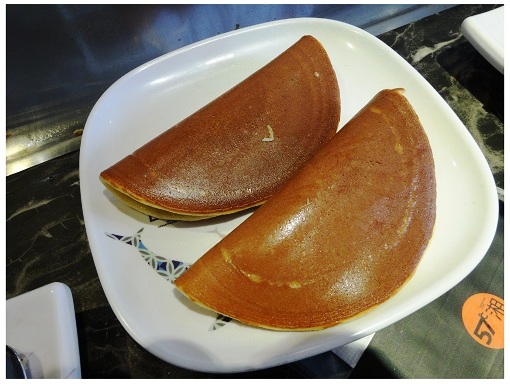 Apart from the food, the restaurant also provides a fun entertainment for the guests. Check the video to see their chefs dance PSY's hit "Gentleman", really excellent atmosphere. Check video here. To get regular update for Chinese home cooking and travel in China, please subscribe to my Youtube Channel.

Here is the address and Google map for 57⁰C Xiang.
Address: Furong Middle Road 195#, Changsha, Hunan, China.
57 湘,芙蓉中路二段195号, 长沙,湖南. www.57tbs.com

You may llike to see China Hunan Iron Plate Dumplings, and Hunan Preserved Meat.

(post: 14/12/2013)

Like It? Share It!