Back to early days, having foreign cuisine in China seems to be unthinkable for ordinary Chinese people. Apart from lacking of money, there was not that much supply either.

Nowadays, people have more options of foreign food in China, thanks to the open policy and Chinese booming economies.

Foreign Food in China

Foreign cuisine is more likely to be found in big cities. In the middle size cities, the foreign restaurants are still limited and expensive. The same for foreign food like cheese and butter, you may find difficult to find cheese and butter except in those big cities. 

I personally feel that majority of Chinese are not the fan of the western food, as most people would prefer go to Chinese restaurants rather than the foreign ones.  

Except the young generation, for them eating at foreign restaurants is not all about food, but to taste a different life style. No wonder the famous western fast food like McDonald and KFC and can be seen in most cities, plus Pizzahut and Starbucks Coffee is popular too.

Once food travels abroad, it always gets adapted by locals. That's why I hardly go to Chinese restaurants in UK as they differ from the food I had in China, and the chicken wings from KFC in China are definitely nicer than I had in the UK :)
Japanese Food in China
Asian food especially Japan and Korean cuisine seem to be accepted by Chinese as you can find both of them in middle size cities, especially Korean food.   

Some Japanese food such as noodle soup and set meals appear to be very similar to Chinese food, such as this Japanese set meal I tried last time in Beijing.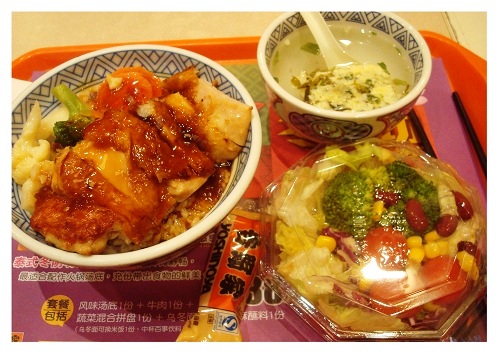 Not a big space and has a compact layout.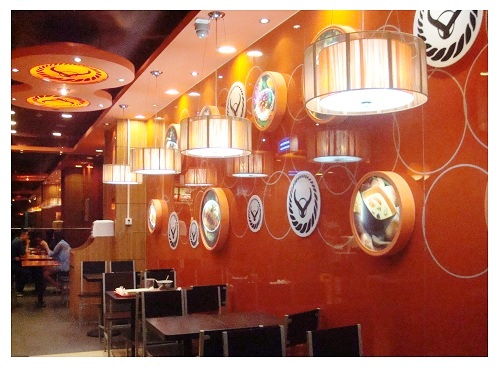 Glad I found some sign of Japanese style, from the curtain of back kitchen.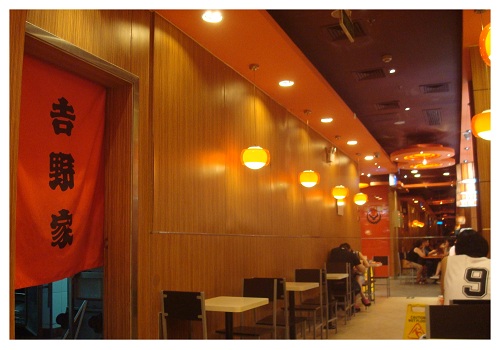 I was wondering how much this Japanese meal has been changed by Chinese, as this chicken rice looks similar like Chinese style fast meal, and has similar taste too, nice :)

The salad is similar to the western style, except the Japanese thousand island sauce.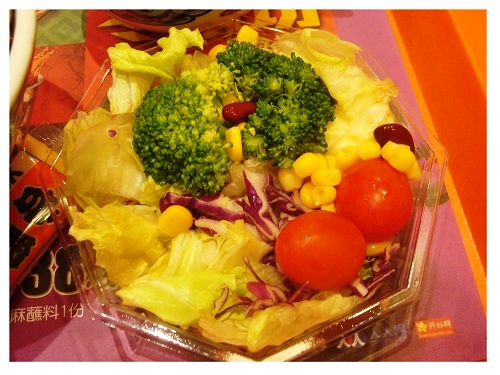 The egg seaweed soup is a standard soup seen in Chinese fast meal.

Comparing to Japanese compact style, the Korean food restaurants appear to be more expensive and luxury. I know many business people like to visit, particularly popular one is the Korean roasted meat (Han Guo Kao Rou).
I will come up another post of Foreign Cuisine in China about Korean food later on.
(Posted: 07/12/13)
---
You may also like

Like It? Share It!