Here I give some examples of Healthy Chinese Sweet Treats, which I found during my summer trip to Changsha, the capital city in Hunan Province.

Have been living outside of China for many years, I have noticed the differences in sweet treats between the West and China. If interested, you can find more details in my posts: Chinese sweet treats (1) and (2).
In the West, the sweet snack foods normally are chocolate bars, sweets, and pastry. Although in recent years, healthy snack food becomes more attractive as more people start to pay attention to a healthy lifestyle. For example, there are some less oily crisps in the UK market now, but options for healthy sweet snacks is still limited.
This year (2017) summer, I had a day trip to Changsha, where I discovered some healthy Chinese sweet treats. The first sweet treat is from a small snack bar near the Changsha Metro Huangxin Road Station, which is called "Little Sweet Potato". Judged by the name, it is obviously a place to sell snack made by sweet potato.

A sweet potato is a healthy option as a sweet treat. Nutrition wise, 100g sweet potato contains only 88 calories. it is high in fiber, very filling and has a delicious sweet taste. It is recommended by some fitness program too. So I am very curious to see what this local snack bar have.
It offers all kinds of snacks made by sweet potato.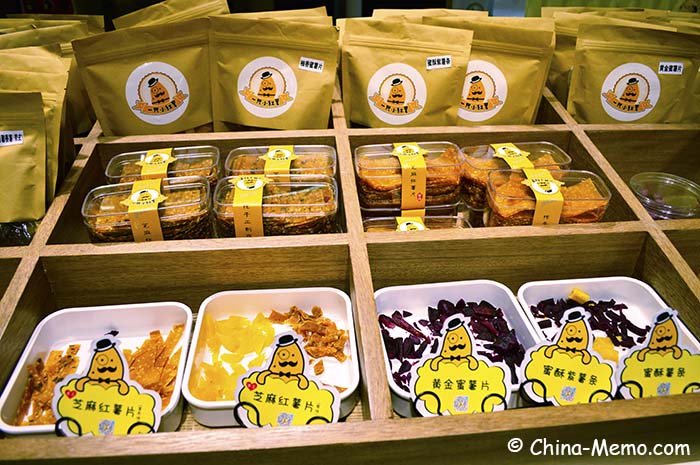 It seems to have four main types of snacks, Honey roasted and baked, which are available to serve warm.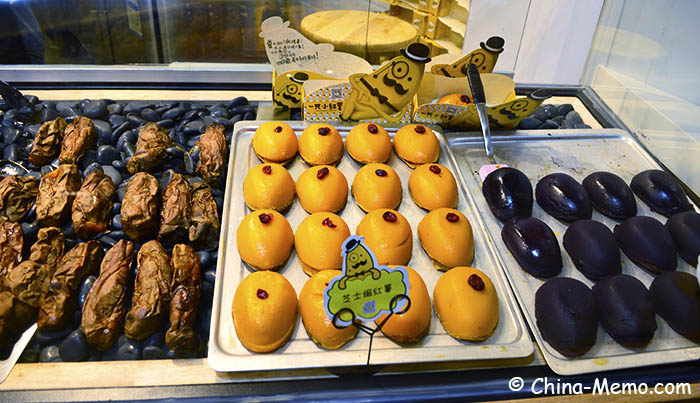 Apart from those, there are small packed snacks, crisps, cubes, with different flavors. I never knew that sweet potato can make so many types of snacks, so amazing.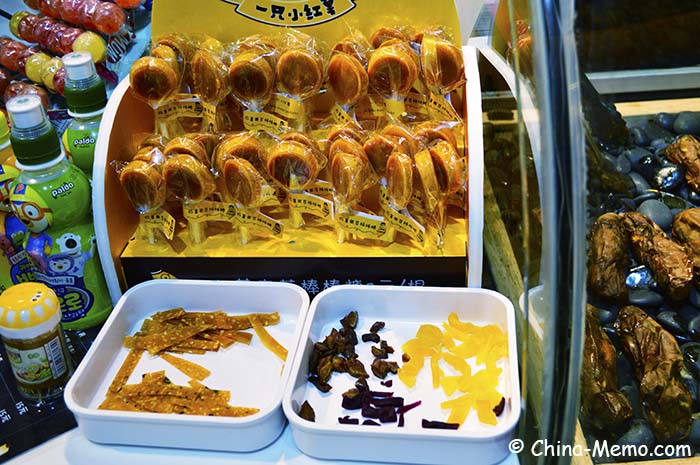 Like the decoration, the lovely wall has the sketch illustration. On a small table, they also provide the mobile chargers for the customers as well.

We tried a cheese flavor potato cake, which was made by purple potato. The purple potato is also very nutritious. Soft, and lightly sweet, can taste cheese but not too strong. Just perfect!

The address for this snack bar is at the Changsha Metro Huangxing Road Station, it is within the underground shopping area.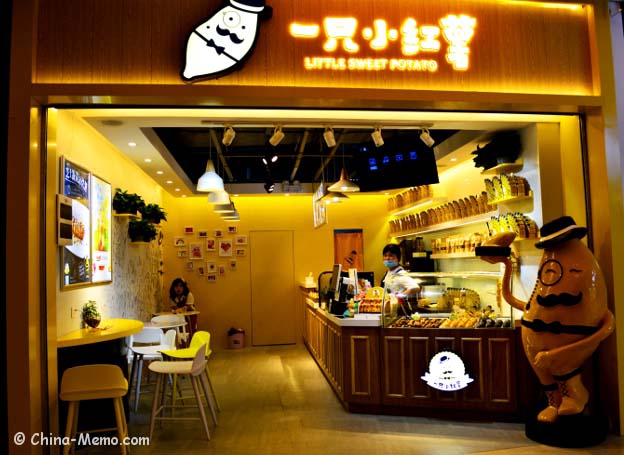 The second place is a Taiwan style taro snack bar called 鲜芋仙,Xian Yu Xian, 芋 is the Chinese character meaning Taro.  It mainly offers the sweet soup and fresh fruit drinks.

Comparing to its popularity, it seems bit lack of indoor space, but the decor is cozy and welcoming.

The ingredients for soup contain the healthy options such as beans, seeds, and of course taro made food. There are options for cold and hot. Because it is summer, the icy cold soup will be a perfect choice.   

Here are what we ordered, one is the taro and pearl soup. It has the cooked taro, taro sticky rice balls, firm and chewy. The small black ones are called "pearl", a popular ingredient for milk drink in China. It also contains red beans too.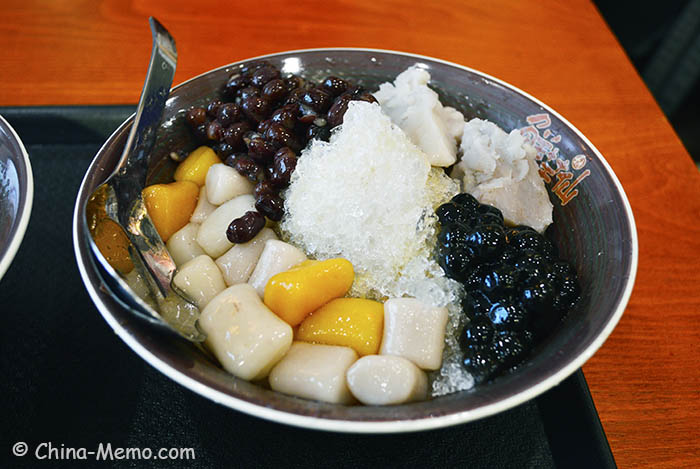 Another soup is the tofu & beans soup. This type of tofu bean curd is called Tou Hua 豆花, normally available from the local market, which can be served with salty sauce or sugar and often seen at the breakfast.   Check my other posts if you want to find more type of tofu in China.

The soup is very light as mainly it contains water, little sweet, together with ice, it is so refreshing. Such a clear idea for the healthy Chinese sweet treats.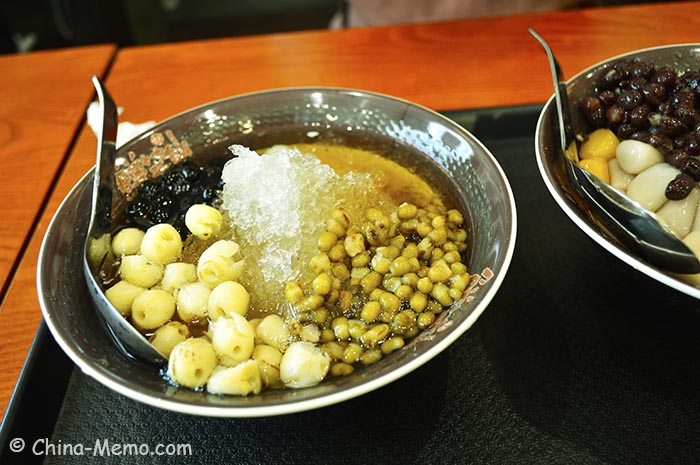 The address is at Changsha YueFang Mall (悦方), top floor.  Yuefang Shopping Mall is located in the Wuyi business core area, at the intersection of Pozi Street in Tianxin District and the Commercial Pedestrian Street on Huangxing Road.

I highly recommend them to everyone who wants to try a healthy Chinese sweet treats, if you visit Hunan Changsha, give it a try!

Hope you like this, please share with other via Facebook and Twitter.
(post: 23/06/17)

You May Also Like:
---
Like It? Share It!