This Chinese steamed tofu with minced meat is what I learnt from Chinese website. If you like healthy Chinese food, you may like this fresh and light tasted dish.

In China we get used of cooking meals at home, it is always nice to make tasty food by yourself than spending money in the restaurants. Because Chinese home cooking always involves frying, after cooking, I may turn out to smell oily, from the hair to cloth, ehhhhh. That maybe the only negative part I felt about cooking Chinese food.

I guess more Chinese agree with me now as it appears the steamed dish becomes more popular recently. Make a delicious meal without smelling badly afterwards, don't forget that steamed dishes are much healthier than fried food too.

I was very happy to find some Chinese steamed recipes online and started to try those at home. This week I tried this Chinese steamed tofu with minced meat, share with you here.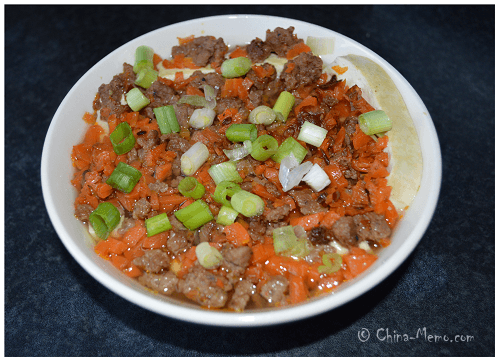 ---
Prep: 10 mins   Cook: 10 mins
Ingredients
One firm tofu. 
100g minced meat

one carrot

oil, salt
Chinese chilli bean paste 
light soy sauce
ginger
spring onion

Method for Chinese Steamed Tofu
Cut carrot into small cubes. I just want to have some vegetable with this dish, so I used carrot because its colour, you may choose other type of vege you like.

Cut tofu into a 1cm wide, place into a serving bowl and put inside a steamer. (You may use the plate depending on the size of your steamer. But remind you after steaming there will be liquid/water in the dish, so a bowl might be better.)

Heat the wok, add oil till high heat. Add ginger and Chinese chilli bean paste for a quick fry till it smells nice (aromatic?).

Then add minced meat and carrot cubes to stir fry, add salt, light soy sauce, adjust flavour.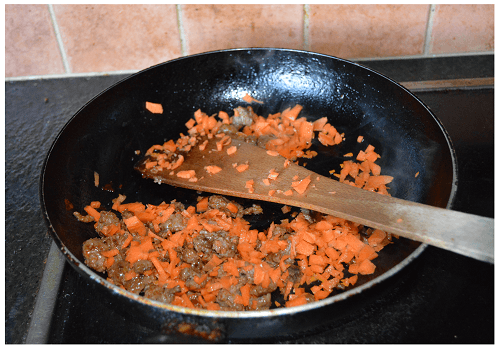 Once the meat is cooked, lay them on top of the tofu. Cover the steamed lid. Steam for about 10 mins.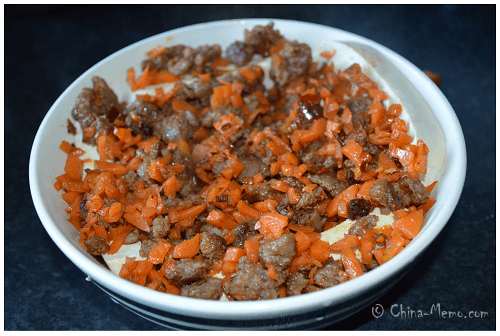 Once finished, open the lid and take the dish out. Garnished with chopped spring onions. If you like, bit sesame oil is good too. Wow, smell really really lovely!!!!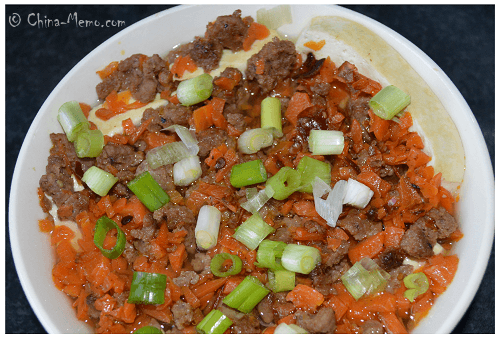 Tips:
For better taste and texture, you may select bit soft type of tofu (but not soft as bean curd) since the firm tofu may not absorb the flavour as good as the soft ones. I used firm tofu there as there are not many options for me here (the UK Chinese food market).

• If you want the tofu gets more taste, you may add some soy sauce when you put them in the bowl/plate.

You may also try different taste such as add some Chinese black beans, which will add another flavour too :).

Like It? Share It!