Here comes one more steamed recipe, Chinese steamed meatballs with rice. A dish China Hunan locals like and gives it a beautiful name called pearly meatballs.

Last time I posted one recipe Chinese steamed tofu with meat mince. If you like to try some healthy Chinese steamed food, you may have a look.

This time I have another steamed dish, which is actually one famous Hunan local dish.  If you search Huan cuisine in Wikipedia, you will see this, called pearly meatballs. In Chinese it is called 珍珠肉丸.

Back to my home in China, we would make meatballs with vegetable soup, or meatball noodle soup. Sometime my mum would make the fried meatballs such as the sweet and sour meatballs.

The key ingredient for our homemade meatball is the ginger, finely chopped and mixed with minced meat. It just gives the meatball a fresh touch and makes the taste different. 

This dish was what I learnt many years ago when I was still in China. Hunan locals give it a nice name called, pearly meatball, guess it comes from its look :)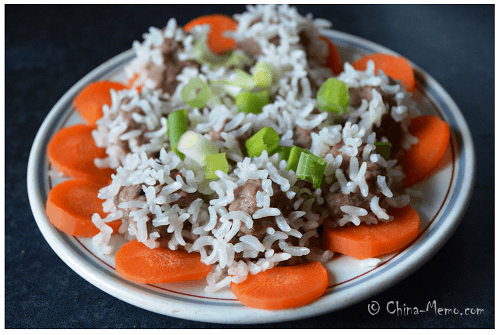 ---
Prep: 10 mins   Cook: 30 mins
Ingredients
minced meat 
rice
carrot

salt
corn starch flour

light soy sauce
ginger
spring onion

Method for Chinese Steamed Meatballs
I used one carrot here just for decoration.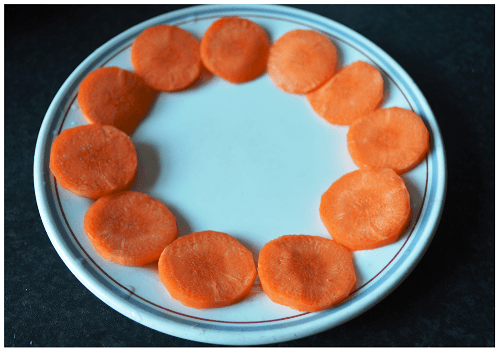 Wash the rice and set aside.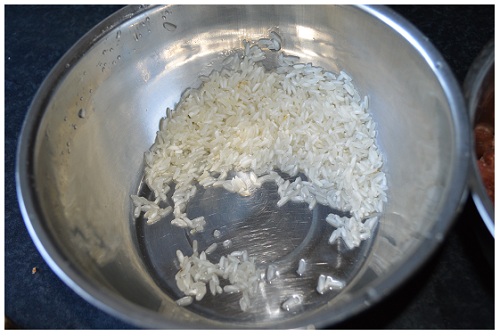 Finely chop the ginger and add into the minced meat. Add salt and light soy sauce according to your like. If you prefer the meatballs to be bit dark coloured, use the dark soy sauce.

Add corn starch flour with one or two tablespoon cold water. This is what my parents would do as corn starch helps to keep the meat tender.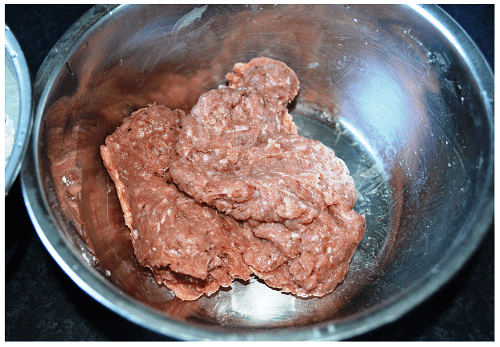 Mix all ingredients and make meatballs. Wrap the meatballs with the rice.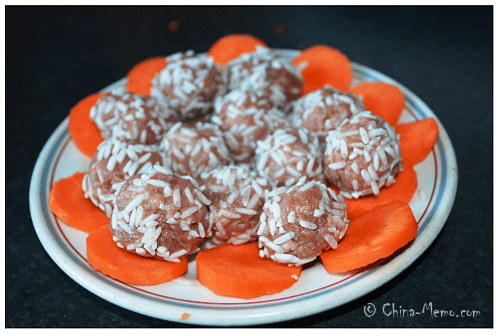 Place the meatballs inside the steamer and steam for about 30 mins (or follow the instruction from your steamer.)
Once finished, you can see the rice becomes fluffy.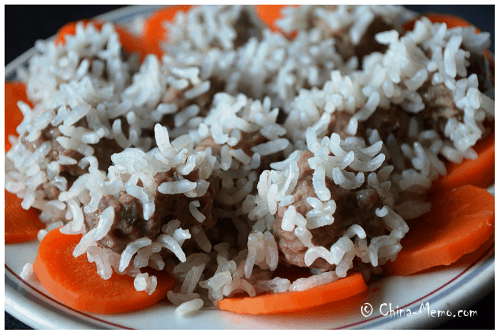 Garnish the dish with chopped spring onions.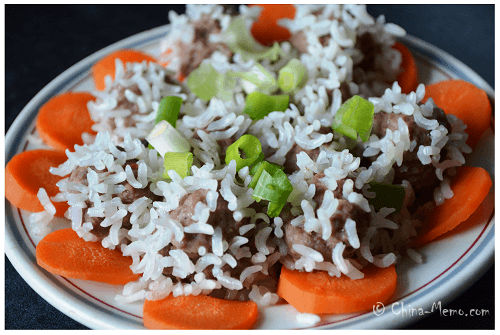 The meatballs are tender, light and healthy tasted. Served in hot.
OK, I hope you like this Chinese steamed meatballs. You may also like this Chinese Sichuan Sweet Sour Meatball (video). Or you may be interested to see more meatball recipes from this meatball cookbook
bible.
(Post:17/05/14; update 11/03/17)

Like It? Share It!