Here is my father's Chinese Remedy for swollen feet, a black wood ear and winter melon skin soup. My feet and ankles usually get swollen after long hours air traveling from UK to China. This soup is just a little treatment for my feet:)

Swollen feet or ankles after long hours air traveling is often due to fluid retention. During a long flight, our legs and feet aren't moving as much as usual, so the blood doesn't flow properly to the ankles and feet, which can create swelling.

My father has the problem of swollen feet for many years due to his health condition. One of Chinese remedies he used for alleviating the swelling is the Chinese black wood ear soup with winter melon skins.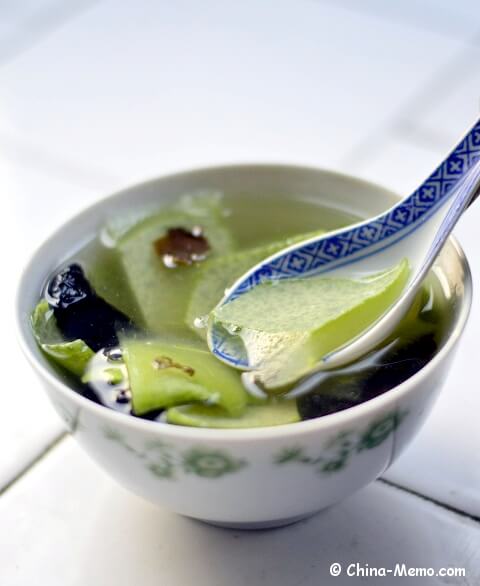 As the edible fungi, black wood ears are the common cooking ingredients in Chinese cuisine, which can also be considered as a high protein and low-calorie vegetable.

In terms of nutrition wood ear is not only rich in dietary fibre, but also high in iron and vitamin B2.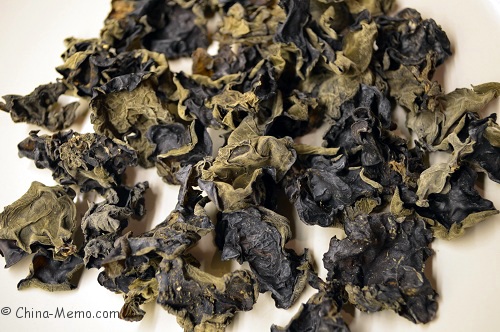 From Chinese medicine point of view, wood ear can help to lower the cholesterol and clean the body waste. In this remedy, my father used the wood ear together with the winter melon skin. 

Winter melon is often seen during the summer and usually cooked as a vegetable dish or used in a soup.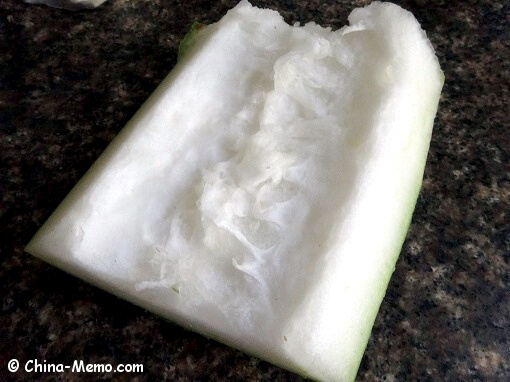 When cook winter melon, the skin is usually removed. But for this Chinese remedy for swollen feet we keep the melon skin to make the soup.

Method: Chinese Remedy for Swollen Feet

• Take about 20g dried Chinese black wood ear, soaked in the water for about 20-30 minutes. The soaked wood ears are soft and half transparent. If prefer, you may cut the wood ear into small pieces.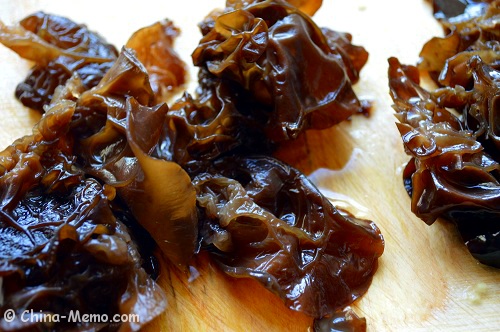 • Cut the the winter melon into about one inch thick. Take the melon skin off and cut the skins into small pieces. 
• Add water to a sauce pan and then add the black wood ear and
winter melon skins. Bring the water to a boil and cook for about 10 minutes. Then lower the heat, under medium heat to cook for other 10 minutes.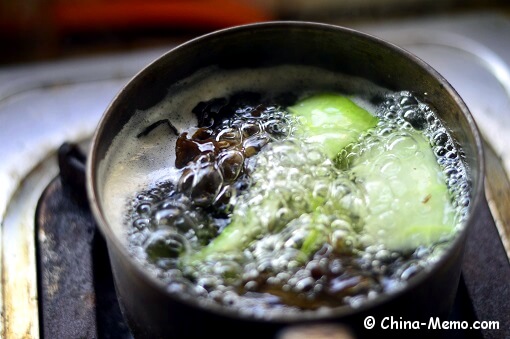 • Wait till the soup cooling down, serve in room temperature. You may add salt or honey if you prefer the soup to have some taste, for me, plain soup is fine.

For my case, the swelling are disappeared after having this soup three or four times. Of course, lifting up the feet during sleeping, reduce the salt intake and increase movement may also help. But this soup helps to speed up the process, at least from my experience:)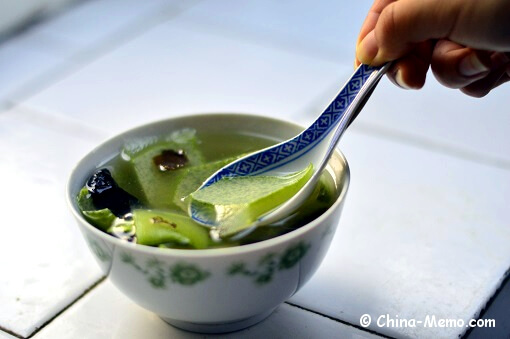 Note: The information provided in this post is solely based on our own experiences. It is not intended to be used as the advice of a medical expert.
Hope you like this Chinese remedy for swollen feet and ankles. If so, please share with friends.
(Posted: 29/07/2016)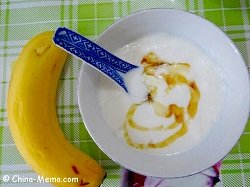 Chinese Homemade Yogurt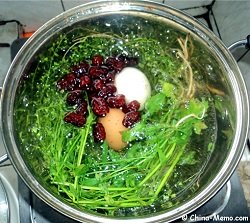 Shepherds' Purse Egg Soup
Like It? Share It!