This is a Chinese food remedy for constipation that a Chinese doctor made for my father. My father is over 70 and has the problem of constipation for years. He does not want to take medicine as he believes an old Chinese saying: any medicine has one third of  "poison". Like most Chinese, he prefers the food remedy.
Please be awear, this food remedy was suggested by the doctor according to my father's health condition, which might not work for everyone. This page is for information sharing only, not for giving medical advice.  

Many Chinese people consider the main cause for constipation is the excessive heat, so those "cold" food, like banana, can be the solution.
But Chinese doctor would tell you there are other causes, such as insufficient energy or blood, and banana is not a cure-all. 
According to this article from China.org.cn: There are foods to promote soft stools and ease bowel movements (in cases of excessive heat or energy stagnation), such as banana, orange, papaya, milk and yogurt.
There are also foods to relieve constipation (due to insufficient energy and blood) such as sesame, walnuts, almonds and other oil-rich nuts.
This article also has some simple Chinese food remedy for constipation. If you are interested, check the above link (page 2).
Now come back to my father's case. He has tried many ways, from eating the ripe bananas to having his own homemade yogurt. Yes, he made his own version of yogurt at home, I can't believe it. But he said that worked well for him. I tried his yogurt this summer for four weeks, I was amazed because it definitely helped to improve the digestive system, worked perfectly for me:). You may have a look at this Chinese homemade yogurt, including a video as well.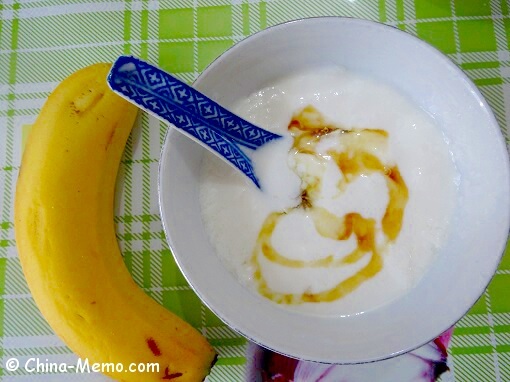 Recently a Chinese doctor gave him another Chinese remedy for constipation, which he tried and felt it worked well. Basically it is just a salad dish, made by three vegetables: chinese kelp, celery and Chinese white radish.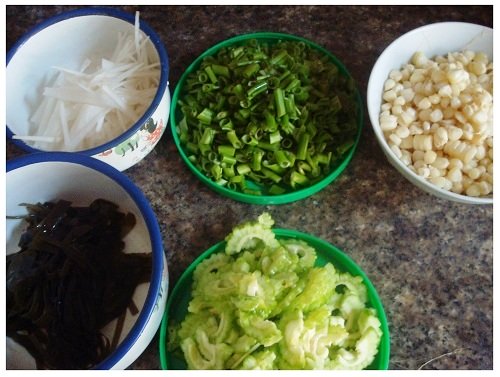 ---
Ingredients
dry Chinese kelp, soaked
Chinese white radish
Chinese celery
salt and sesame oil

Method: Chinese Food Remedy for Constipation

Soak the dry Chinese kelp. (can do this overnight).
If you live outside China, I am not sure whether you can find the dry kelp in your local Chinese food market. Usually they are either dark brown or dark green colour. In China local food market, the long kelps are packed by a string; the shorter ones are tied like knot.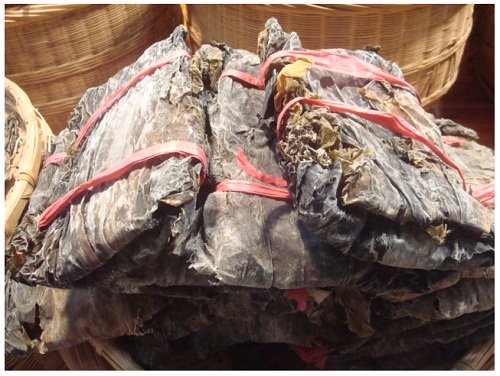 This is how they look like after being soaked, they can be expanded a lot.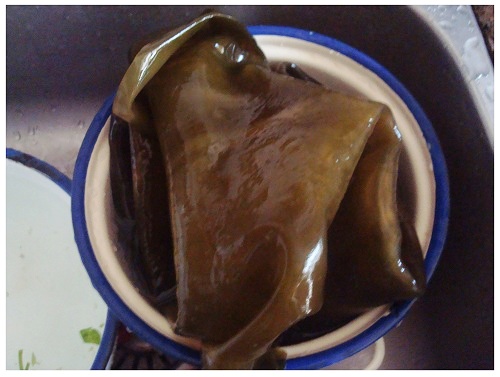 Cut the kelp into thin threads.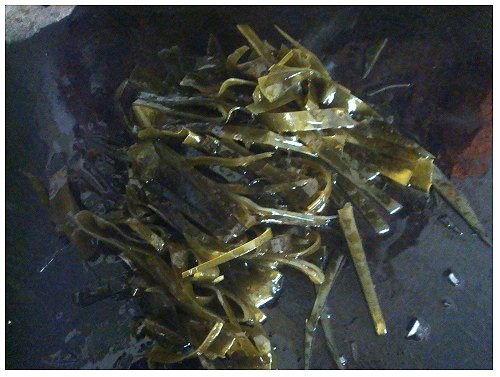 This is Chinese white radish. Wash and cut them to threads. Meanwhile, cut the celery one inch long.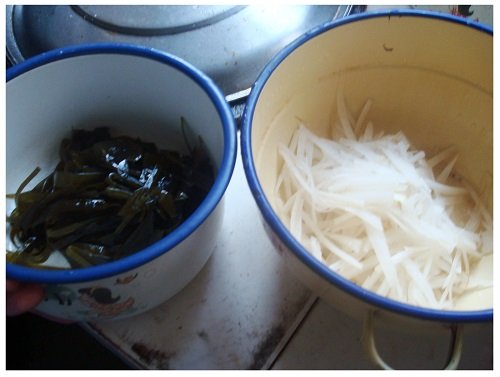 Bring the water to the boil. Use a sieve to contain the kelp, put inside the water for about two minutes, take them out. (sorry for the poor image quality.)

Repeat the process for white radish and celery as well.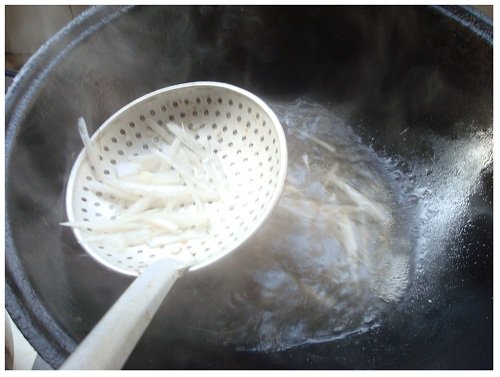 Once done, put them in a serving bowl, add salt and sesame oil. Here my father also added some Chinese bean paste (just as an optional because he wanted some flavour, personally I don't think having chili bean paste would help, but he said it was just a little, no harm). Mix well and it is ready to serve. 

For me, this looks just a normal Chinese salad dish, but amazingly it worked for my father as a Chinese food remedy for constipation.

I am not sure whether this is solution for others, because I think Chinese doctor normally gives the description based on each individual's case. But it can be taken as a salad anyway, so, it maybe helpful for those who needs it:)

If you want to find out more about Chinese food remedy, may check this Chinese System of Food Cures.
(Posted: 12/07/2014; Update: 03/06/22)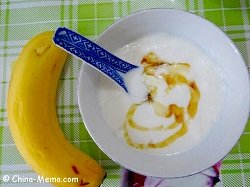 Chinese Homemade Yogurt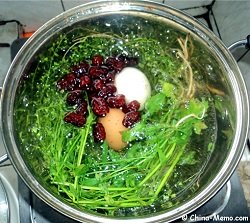 Shepherds' Purse Egg Soup
Like It? Share It!