How we make the easy and tasty Chinese Egg Veggie dishes at home? Here I share with you some tips and ideas, including two cooking videos too.

I love egg dishes. Not only because the egg is a good source of protein, but also it is easy to make an egg dish with other ingredients, such as egg fried veggies is a common dish.  

Here I share with you some ideas on how we cook Chinese egg veggie dishes at home. Most of these Chinese egg veggie recipes are similar to this recipe for Chinese Egg Fried Tomato, a very popular and easy Chinese dish, almost every Chinese knows how to make it.

The egg fried veggie dish is very simple to make but there are some points you may need to pay attention to. 

Steps to Make Chinese Egg Veggie Dishes

The steps are simple. Basically, you fry the egg first, then take the eggs out, set aside, then fry the vegetables. After the veggie is cooked, put the fried egg back and mix the egg with the vegetables.

Why take the egg out? Because when you cook vegetables, there will be water or liquid coming out from the vegetables, which will make the fried eggs soggy and lose the lovely fluffy texture after frying.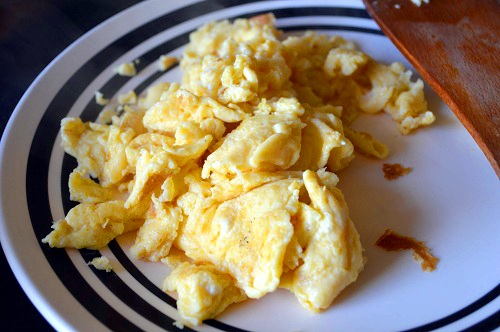 Temperature is important too!
If you use the gas cooker, which can reach a high heat in very short period of time, a quick frying may only takes 2-3 minutes. The eggs become fluffy and have a lovely smell too.

But if you use the electrical cooker, which is slowly heated up, things are slightly different. Plus if you add the eggs when the pan is under the medium heat, then the eggs are more likely become soft and sticky, which is more like the scrambled eggs. It is not bad though, just depend on what kind of texture you prefer.

More ideas for Chinese Egg Veggie Dishes

In China, we would make different kinds of egg veggie dishes at home. Apart from the Egg Fried Tomato, here are more examples from our daily home cooking.

You might be amazed how good when egg and onion are made together in one dish. I love the combination of them and the smell is just fantastic.

I normally cook this dish when I invited the friends for a meal at home. To make this dish a better one for the gathering, I will add another ingredient, Chinese black wood ears.

It not only helps to make a colorful presentation, but also the black wood ear is very nutritious, which can even help to lower the blood cholesterol level. You can find the recipe for Chinese Egg Fried Onions here.

A similar dish is an Egg fried with cucumbers.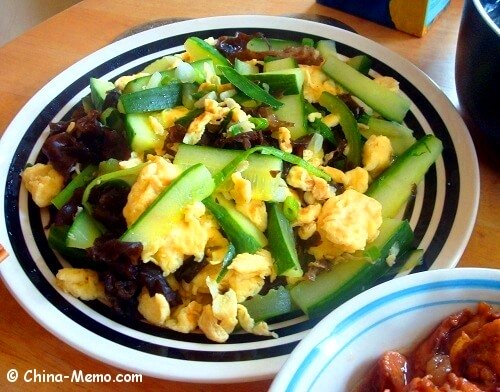 Egg Fried with Chive or Leek
Note, this dish, egg fried chive or leek, has the slightly different steps. Instead of frying the egg first then add back to vegetables, we chop the chive (or leek) into very fine pieces and mix them with eggs before frying them together.

You can watch our home cooking video for this egg fried chive. You can check my Youtube channel to watch more authentic Chinese home cooking videos there.

Two more egg veggie dishes which we make for soups
•  Egg fried with spinach, this can also make a soup if you add the stock after quick frying them. (sorry, no picture for this dish yet, hopefully to take one later on:)
•  Egg seaweed soup. This might be the most common egg veggie soup we have in China, because you may see it in almost every restaurant as a side dish with the main dish.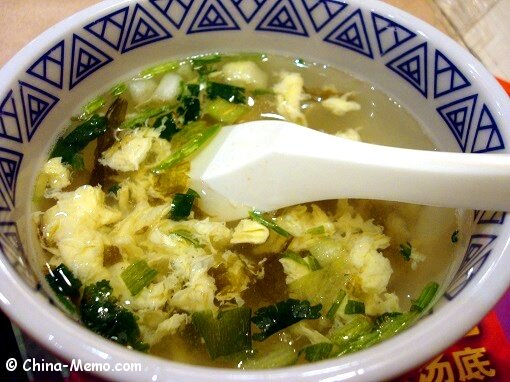 Finally, here is one more our home cooking video for Egg Fried Tomato. You may also subscribe to my Youtube channel to get the regular update.

Hope you like these ideas for Chinese Egg Veggie dishes, please share
with friends and like it on the Facebbok:)

(Posted: 24/10/16)
You may also like:

Like It? Share It!