If you travel China by train, you want to know what food options you may have on China's train, then this post for China Train Food is for you.

I also add my own dining experience in the train's dining car. (Note, what I am talking here is not about the high-speed train, but the normal type of trains.)

China Train Food Options
If you don't want to have the food provided on the train, you can bring your own food or buy food from the train station platform.

For food on the train, you can either buy food from the food trolley, or eat the freshly cooked meal in the train's dining car.

Next, I will explain each of these options in details.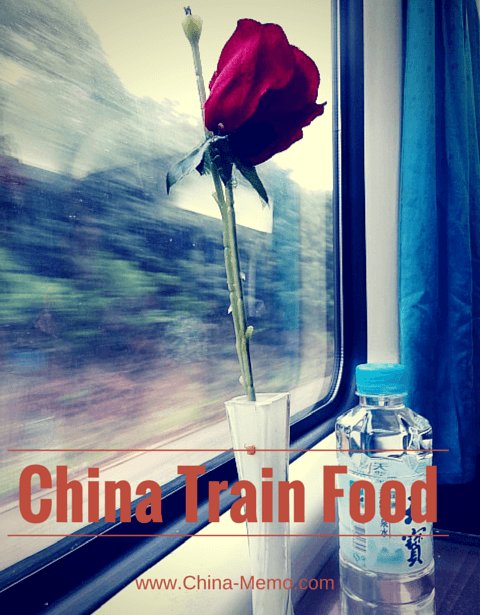 Bring your own food
You will notice that most Chinese bring their own food because they think the food on the train is too expensive comparing to those they can buy from the local market.

The most popular food for Chinese travellers perhaps is the instant cup noodle as the boiled water is available on the train. Company with the noodle, other popular foods include the hotdog sausages, pickled vegetables or eggs.

Some people like to take the meat snacks, snacks made by peanuts or sunflower seeds are very commonly seen on the train too.

Whenever I take the sleeper train, I would normally buy the tinned rice porridge as it is perfect for breakfast. I would also take some snacks and fruits as well. 
You may find all popular foods in the train station shops.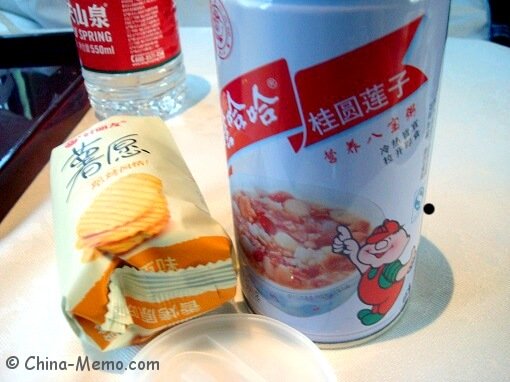 Rice Porridge as Breakfast
If you don't like Chinese food or not sure about the China train food, you may buy some western style food before get on the train, because it is unlikely to have the western style food available on the train.

Buy food from train station platform
Unless you take the high-speed train which has no or very few stops in the middle, for many long distance trains, you would have chance to get off the train at some big train stations. 

There will be food cart selling the packed snack food and hot meal as well. Some passengers would buy from the platform as the food tastes better and cheaper than those sold on the train.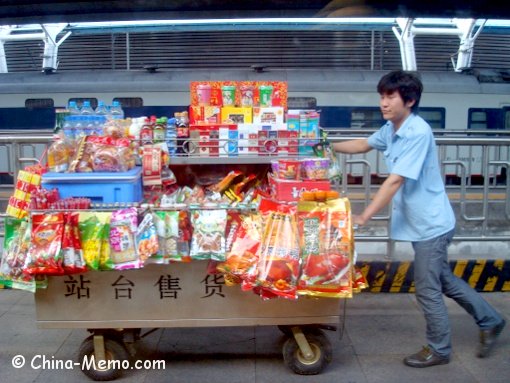 In fact this can be a good opportunity to grab some famous local food as the food cart at platform would sell some local specialized food or snacks.

Buy food from the food trolley
Snack food, drinks and fruits are available on the train, both in dining car and food trolley. During the meal time, the staff would sell the box meals in a food trolley through the carriages.
A box meal usually costs RMB 15-20, (high speed train can be more expensive than this). Most Chinese don't like them as they usually don't taste as good as you bought by yourself.   

Eat in Dining Car
You can have cooked meal in the train's dining car, which usually stays between the hard seat carriage and sleeper. That means, if you go from sleeper to pass through the dining car, you will reach the hard seat area. Usually the dining car is the car No.9.

The dining area is not big, during the meal time it can be crowded. Even not in meal time, it may have people sitting there. In the busy time, such as before Spring Festival, these seats might be sold to those passengers who couldn't get the sleeper tickets but do not want to stay in the hard seat area in the night.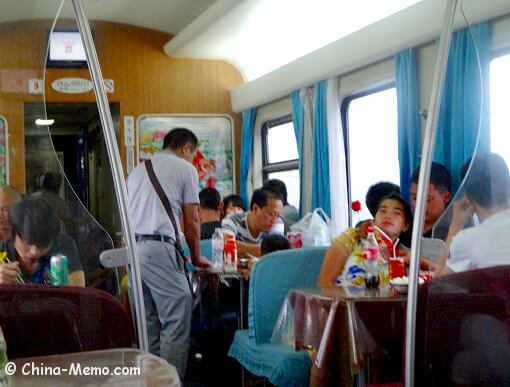 So you may notice the dining car looks full but not everyone is eating here. But don't worry, if you are ordering food here, the staff will ask those passengers to empty a seat for you.
There is a desk to order the food or buy snacks and drinks.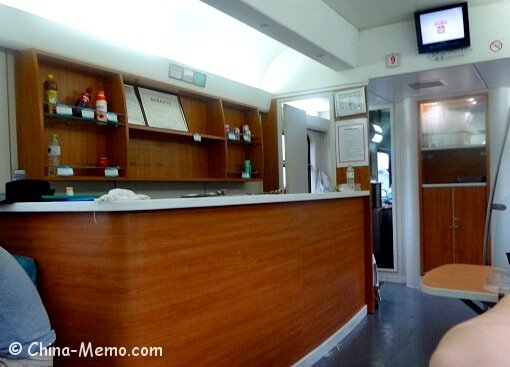 The simple dining table without the table cloth, which makes easy to clean up.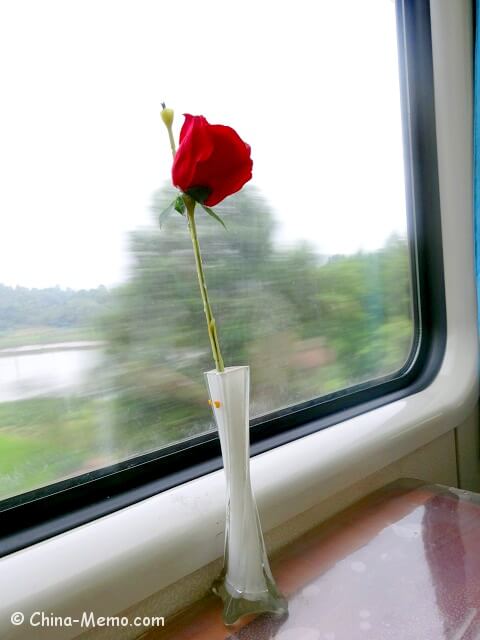 The dining car open hour is shown on this note:
breakfast 5:30-8:00, Tea bar: 8:00-10:30; lunch: 10:30-13:00; tea bar: 13:00-16:00; dinner: 16:00-21:00; Relax bar: 21:00-5:30.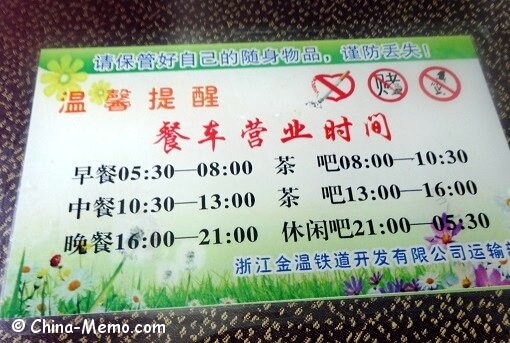 Usually only Chinese food is available in the dining car. It has some common Chinese dishes, shown in a Chinese menu. So, if you are a foreigner, it is better to know some basic Chinese dish's names in order to order the food.  

This is shredded pork with green chilli (qing jiao chao rou).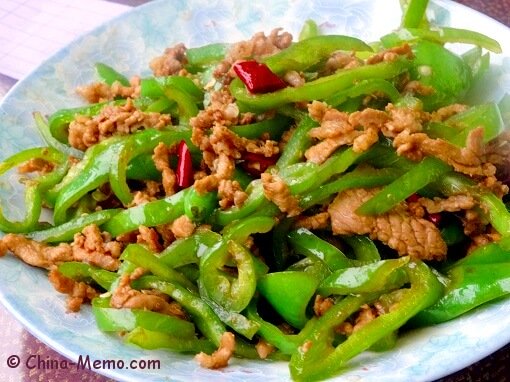 Mapo tofu, another very common Chinese dish. In fact, I would say these China train food is not that bad, well, at least they are better than some Chinese take away in the UK.

Two dishes with two plain rice, price less than RMB100. The food tasted good, and they were freshly made. If you want to have a cooked meal, dining car is a good option. Just be aware, very likely there is no English menu, neither stuff can speak English. 

Ok, that's it for this post. I hope you find the information about China train food useful. Please share with others, thanks.
(post:15/04/15, update: 06/03/17)

You may also like Buy China Train Ticket  and China Sleeper Train.  
Like It? Share It!