If you will attend a conference at Beijing China National Convention Center, here is my experience there. Check local surroundings, what to expect when arrive and inside the conference center.

The Centre was officially launched at 2009. It is fully equipped multifunctional conference center, which can hold a number of big conferences at the same time.

Location
Located next to the Beijing Olympic Green (Park), it is easy to find.  Take Beijing subway line 8, stop at Olympic Green.  Once get out the station, you should be able to see the big conference building.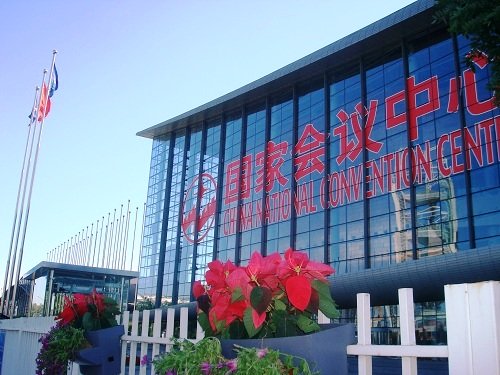 You may also follow the road signs. The road sign in this area is very clearly shown in different languages, so you shouldn't have any problem to find the way.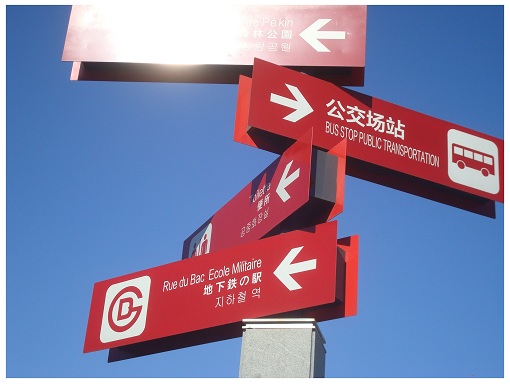 Surroundings

If you have gone so far to Beijing then it is definitely necessary to walk few more minutes to visit the famous Beijing Olympic Green, the main venue for Beijing Olympic 2008. 

You can see the building of "Water Cube" (Beijing National Aquatics Center) and National Indoor Sport Stadium, which are just next to the conference centre.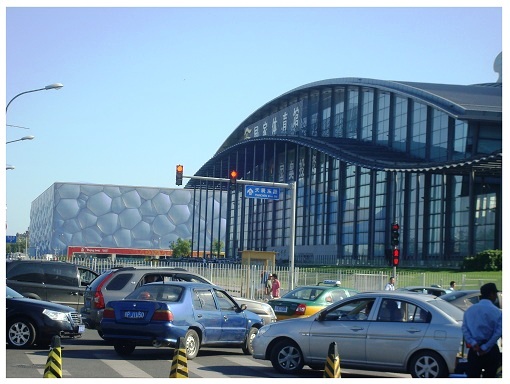 Inside The Centre

Before enter the building, there will be security screen facilities at every entrance, and you need to put your bags for the security check. 

This is how it looks inside. The time when I was attending an international conference there, it also had several national conferences running at the same day. But the registration and meeting areas were well separated, the attendants won't get confused.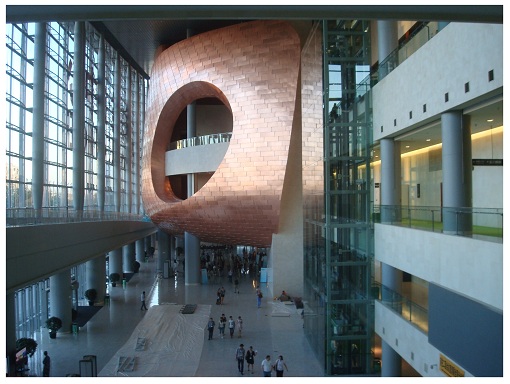 At the top level of China National Convention Center, you can have a view of Bejing skyline.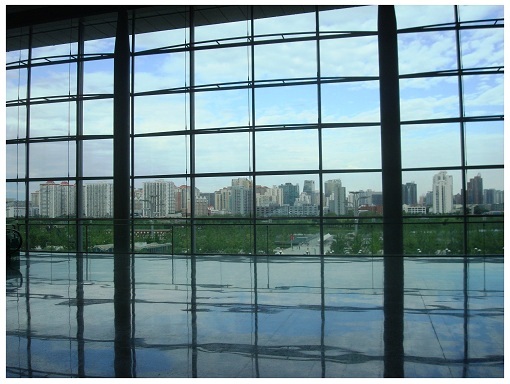 At the right hand side, you will see The Ling Long Pagoda /Tower (International Broadcast Center) and Bird Nest at Beijing Olympic Green Park.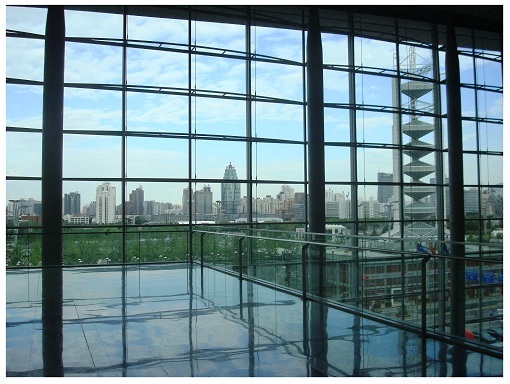 Continue to read more about food and lunch places within China National Convention Center.
Like It? Share It!