In my last post I have shown the surroundings of Beijing China National Convention Center. This post is something about food, such as the lunch places within walking distance, plus some conference banquet food pictures.

If you attend an international conference in China, the banquet food will definitely be fantastic. You won't be disappointed because we always prepare the best food for our guests.

For Chinese, inviting guest for a meal is never a small task, no matter at home or restaurants. To make sure the guests have eat well and satisfied, we would definitely prepare or order much more than needed. The empty plates at the end will suggest the host is stingy. I know this is totally different to the West.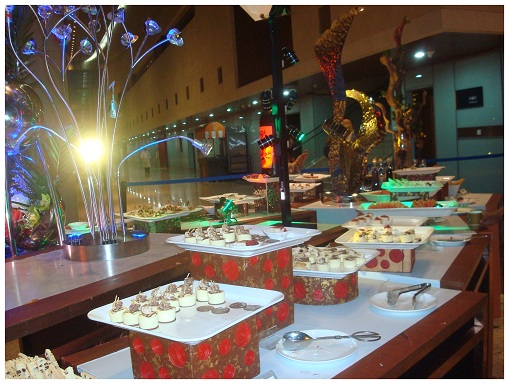 Because I was so much into the food at conference that even forgot to take more pictures,sorry ;)
Here are some desserts. I shouldn't be surprised that Chinese now can make these wonderful desserts, most are West style not Chinese one.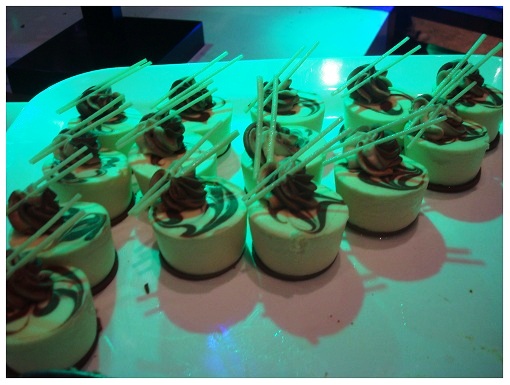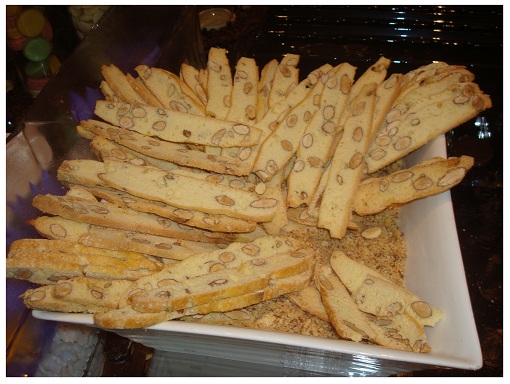 Lunch Places Inside Center

Unless your conference provides lunch, you would need to solve the lunch by yourself. Because the Beijing China National Convention Center (CNCC) is located near Olympic Park, most of the surroundings are the sport venues, not many restaurants within walking distance.  

Within the conference center, at middle level, there are few places offer food and drinks. But to my surprise, such a huge conference center does not have many options (less than ten I guess). I doubted maybe I didn't find the right place?
The places you can have the lunch are mainly quick Chinese lunch meals, such as soup noodles or a set meal come with meat vegetable and rice. 

Because the centre usually has a number of conferences running at the same day, the place for lunch can be crowded, no enough seats at lunch time. Most of diners are locals (national conference attendants) to grab a quick Chinese meal. Cost about 30-50 RMB. Receipt can be provided if request.

Maybe I was expecting something comparable to the food stalls in a huge shopping mall, but apparently, this center is not designed in this way. Guess it may prefer the attendants to focus on the meeting and have food outside the center? 

Eating Places Outside Center

Good thing in China is that you will never have trouble to find cheap but really nice food.  The next day, I found out just few minutes walk, there is a food market at Olympic Park, which has the fantastic choices for famous regional Chinese food, served as Chinese snack food. You may have different kinds of dishes, with reasonable portion. If you are curious about famous Chinese local food, should have a look there.

I was told there are also places for lunch at the Olympic Shopping Centre, just opposite the conference centre, follow the road signs you will find it.

Not far away, there is also an Italian restaurant just opposite the centre, no idea about the price though.

Just like the Chinese food in the West can lost its authenticity, I can't help wondering how much the Italian food in China would be "easternized" too ? ;) 

Like It? Share It!