Authentic Chinese Food Lovers
Issue 9# Sep.30, 2014.
Hello,
Hope all with you goes well. I don't know about you, but it has been a busy month for me, not easy to focus back to the job if you just finished a holiday, you know?;)
I was also trying to post more content for my site. You may notice that I normally have at least two posts and one video each month. Now I plan to post four times per month, plus one cooking video at end of month, may also post a short travel video clip in middle of month too. Well, this will need a lot discipline though, but I will try.
I also want to thank you for reading this. Because if without you, I may not have the motivation to continue posting. So, please let me say it again, thank you!:)
Ok, here is one picture from my new post for China Xian Muslim street, grilled wheat gluten, tastes good, love it. (Click the image will open a new window for this new post).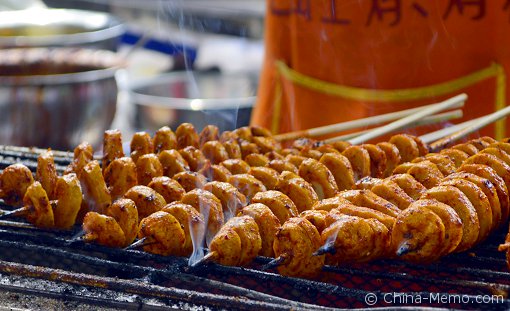 In this issue, you will see:

• Chinese Red Cooked Rib and Potato

• China Xian Two Day DIY

• China Xian Muslim Street and Food

• Video of Sep: Chinese Kong Bao Chicken
---
Picks of September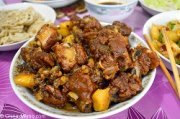 • Chinese Red Cooked Rib and Potato

This Red Cooked Rib Potato is our common family dish, takes bit longer than stir fried meat, but has more flavour. Once cooked, the meat is tender, easy off the bone, with a rich flavour. The potato has a kind of sandy texture, I love it. Hope you like it too. :)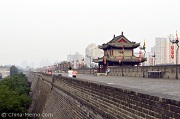 • China Xian Two Day DIY

This is about my journey for China Xian two day DIY, visited Xian Drum Tower, Huifang Style Street (Muslim Street), City Wall, Dayan Pagoda North Square and Terra-Cotta Warriors. I don't know if you are into travel, but maybe interested to see some famous places in this ancient capital Xian? then have a look. This post is a summary of my trip, will have more details in the future.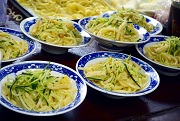 • China Xian Muslim Street and Food

Xian Muslim Street is a famous food street in Xian, a must visit place for food lovers. It is all about the Shanxi local specialized food, different types of noodles, pancakes, candies and cakes. I feel it is a perfect place to experience Xian local life and food culture. Lots pictures, but can't share in one post, so will post more next time.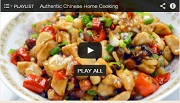 • Video of Sep: Chinese Kong Bao Chicken

Here is the the video for Chinese Kong Bao Chicken. This is perhaps is the longest cooking video I made so far. It was my mum's cooking, not difficult one but include many basic Chinese cooking skills. Maybe you have known how to do it, as Kong Bao chicken seems to be very popular everywhere. Just check to see if our version is the same as what you know:)

---
Ok, that's all for this month. Please feel free to share with friends, or forward them to Authentic Chinese Food Lovers Ezine subscription . Thank you!

Wish you well and I will talk to you next time,

Min :)
---
www.china-memo.com is powered by Site Build It (SBI).