Authentic Chinese Food Lovers
Issue 14# Feb.28, 2015.
Hello,
Happy Chinese New Year, Year of Goat!
Depending where you live, you may have noticed the celebration of Chinese New Year. As I am not living in China right now, I can only celebrate with my Chinese colleagues. Each year, we have our own new year reunion food party, everyone makes own dishes and bring to the party, great fun!
Here is a pciture taken from this year food party :)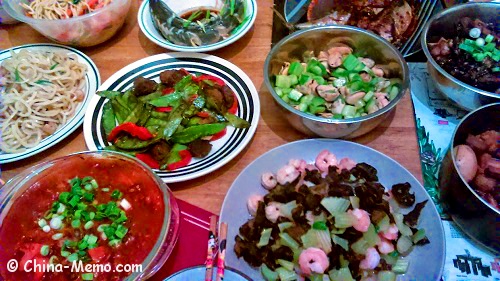 ---

In this issue, you will see:

• Chinese Egg Tomato Soup Recipe

• Chinese Sweet Treats

• Chinese Breakfast (4)

• Cooking Video: Chinese Spicy Eggplant

• Travel Clips: Xi'an City Wall
---
Picks of Feb. 2015
• Chinese Egg Tomato Soup

This Chinese egg tomato soup is a very common homemade dish in our daily meals. It is different to the soup I have seen in the Western country, but it is tasty, nutritious and easy to make. It is a perfect choice for a quick meal. Hope you will like it.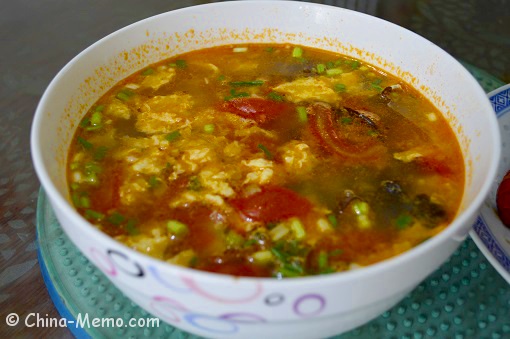 ---

• Chinese Sweet Treat(1)

Here I have posted two articles as to introduce some Chinese sweet food to my readers. The first one is about the sweet treats that we have in the local restaurants. The second one Chinese Sweet Treat(2), which is about the sweet food that we have in our daily meals.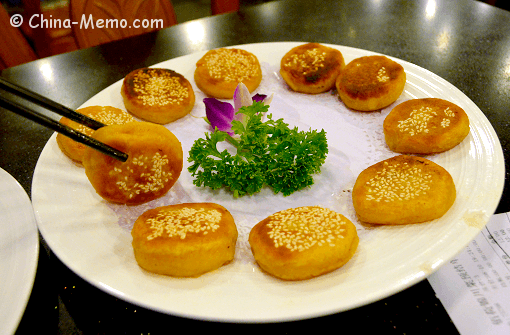 ---

• China Breakfast (4)

I previously wrote three posts about Chinese breakfast. This post continues with more examples of Chinese Breakfast, which includes our food similar to flat bread, pan cake or pie, which we call it "Bing" 饼. If you travel to China, you may recognize most of them.

Since I have been learning my photography skills, so here have many new photos I taken in last summer when I was in China. Do you think my photos are looking better now?;)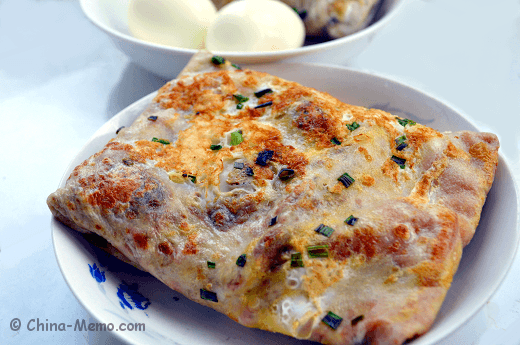 ---

• Cooking Video: Chinese Spicy Eggplant

Check this link to watch the video for Chinese Spicy Eggplant on Youtube. Or click the photo which will direct you to the video.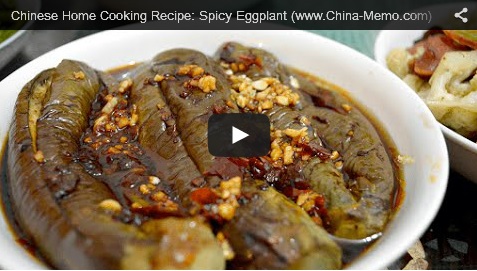 ---

• Travel Video for China Xian City Wall

This video includes several short video clips of Xi'an City Wall, and photos as well. Click the photo will direct you to Youtube.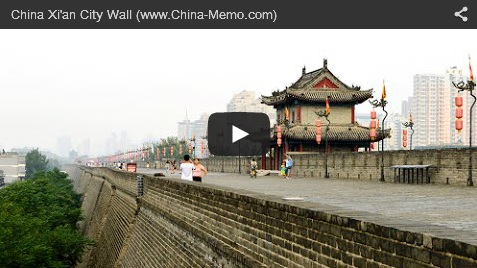 ---
Ok, that's all for this month. Please feel free to share with friends, or forward them to Authentic Chinese Food Lovers Ezine subscription . Thank you!

Wish you well and I will talk to you next time,

Min :)
---
www.china-memo.com is powered by Site Build It (SBI).