Authentic Chinese Food Lovers
Issue 37# May 30, 2017
Hello,
Summer has arrived and I hope you have started to enjoy the sunny time already. I know in China Hunan, my parents' place, the temperature us over 32C now. But in the UK it just starts to rise above 20C. How big difference it is.
Because the summer in China is so hot and we easily to lose appetite for heavy meals and prefer the light food, such as rice congee, cold noodle, and noodle soup.
---

In this issue, you will see:

• Recipe: Chinese Seafood Fried Rice Noodle

• Recipe: Chinese Rice Noodle Soup

• Video: Chinese Rice Noodle Soup
---
What's New?
• Chinese Seafood Fried Rice Noodle

our home cooking recipe for healthy Chinese Seafood Rice Noodle. An easy meal takes less than 15 minutes. The rice noodle can be found from the local Chinese or Asian food market. In the UK, I found this from Tesco. The dried rice noodle needs to be soaked in warm water for about 15-20 minutes in advance.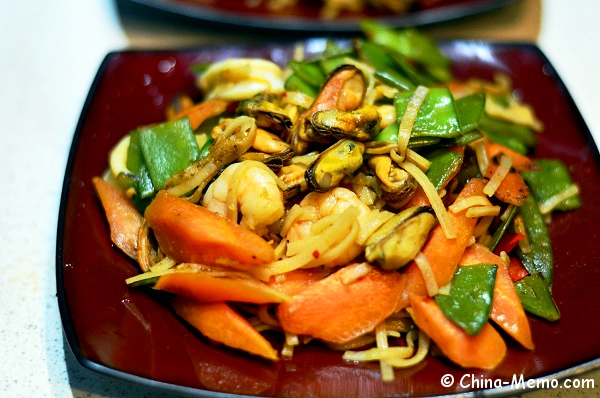 ---

• Chinese Rice Noodle Soup

Parents' home cooking for breakfast Chinese Rice Noodle Soup, simple, healthy and easy to make. I grew up in Hunan Province, which is located in the south of China. Rice noodle is very common food in Hunan. Most locals normally have the rice noodle soup as the breakfast and noodle shop is everywhere in Hunan.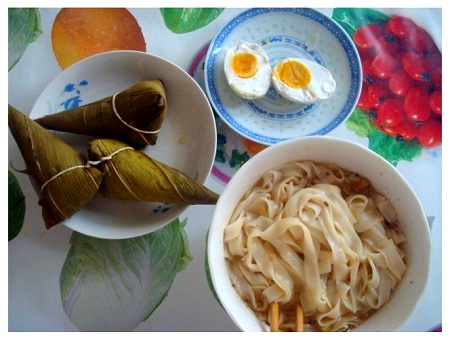 ---

• Video: Chinese Rice Noodle Soup

Click the picture to watch the cooking video on Youtube, or the link to watch video for Chinese Rice Noodle Soup on Youtube.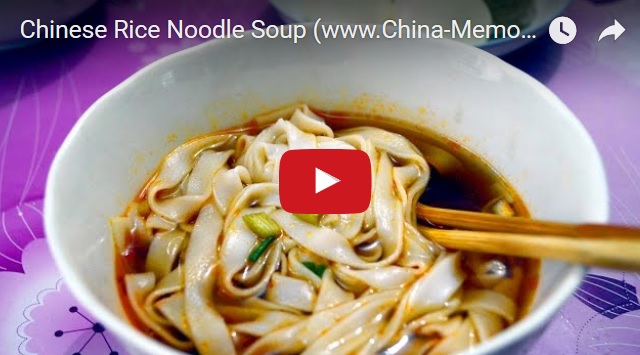 ---

---
Ok, that's all for this issue. Please feel free to share with friends about this Authentic Chinese Food Lovers Ezine . Thank you!

Wish you well and I will talk to you next time,

Min :)

Youtube | Pinterest | Facebook | Twitter | Goole+
---
www.china-memo.com is powered by Site Build It (SBI).