Authentic Chinese Food Lovers
Issue 36# April 10, 2017
Hello,
How are things? Spring has arrived, my favoriate season of the year because everything is freshing and has a new start. I will focus on building more content on my website from April and lots new ideas to test as well. Hope you enjoy your spring too:)
A special post for this month is a guest post contributed by one of my site visitor, who shared her travel in the Guangxi Guilin, which is famous attraction in China. If You know the Li River, that is in Guilin. I really appracite her support. If you have interesting stories about Chinese food or travel in China, you are welcome to share them on my site. Drop me a line to find out more.
Here is a picture of famous Guilin local rice noodle soup, with meat, red chili and roasted nuts on top:). A must try food if you visit Guilin.
---

In this issue, you will see:

• Recipe: Chinese Spicy Tuna Veggie

• Recipe: Chinese Rice Tofu

• Video: Chinese Rice Tofu

• Travel: China Guilin Attraction & Travel Tips
---
What's New?
• Chinese Spicy Tuna Veggie

My first attempt to make a Chinese Spicy Tuna Veggie dish, which turns out to be surprisingly good. It takes less than 15 mins to cook, a healthy dish with only 300 kcal. How good is that?:)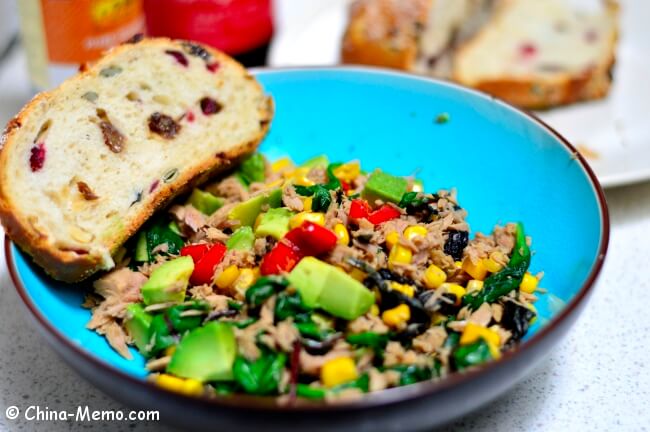 ---

• Chinese Rice Tofu

Parents' home cooking for Chinese rice tofu with green chili, garlic and pickled red chillies. Rice tofu is very common in China. But if you cannot find the rice tofy in your local Chinese food market, you may still use the recipe for normal type of tofu.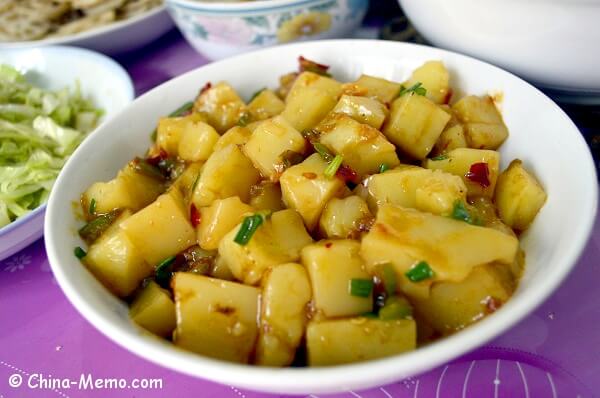 ---

• Video: Chinese Rice Tofu

Click the picture to watch the cooking video on Youtube, or the link to watch video for Chinese Rice Tofu on Youtube.
---

• China Guilin Attraction & Travel Tips

Guilin is located in Guangxi Province and is one of the most popular tourist destinations in China. In this article, @WaittingLee370 shared her photos and travel tips to visit the famous Guangxi Guilin attractions and surrounding areas. The article contains a large amount local information, which I believe are very useful for the foreign visitors. Click to picture to see details in the post.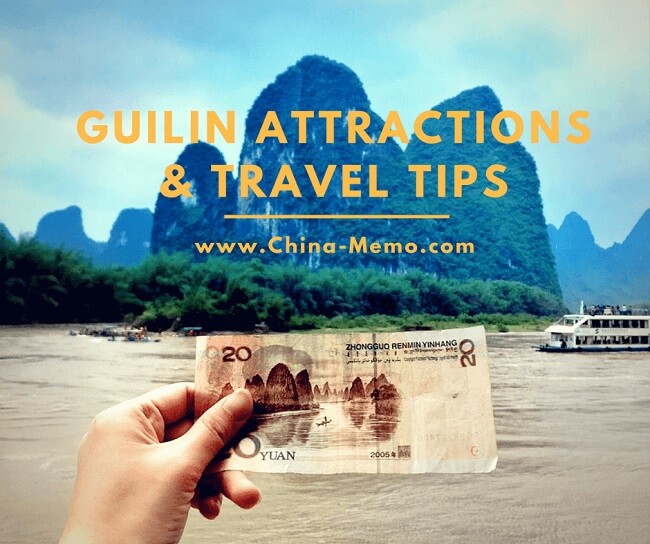 ---
Ok, that's all for this issue. Please feel free to share with friends about this Authentic Chinese Food Lovers Ezine . Thank you!

Wish you well and I will talk to you next time,

Min :)

Youtube | Pinterest | Facebook | Twitter | Goole+
---
www.china-memo.com is powered by Site Build It (SBI).