Authentic Chinese Food Lovers
Issue 24# Jan 31, 2016
Hello,
How has the new year 2016 been for you? Started to work on your new year resolution already? I hope that all goes well as you planned:)
One of my new year resolution is to make some products for my site visitors. Because most visitors like Chinese cooking, we have made this for site Ezine subscribers: our Chinese Home Cooking Wall Calendar 2016!
It is free to download (high resolution pdf) for personal use only. Click the picture below to see the details in the web page, let me know how do you think of it:)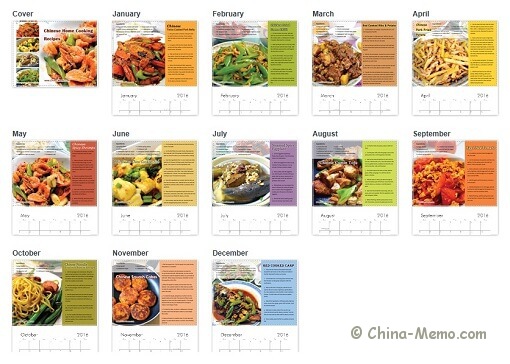 ---

In this issue, you will see:

• Recipe: Chinese Sichuan Steamed Pork Belly

• Food Guide: Chinese New Year Dishes

• Cooking Video: Chinese Egg Fried Chive

• Video: Chinese Local Hot Pot
---
Picks of Jan. 2016
• Chinese Sichuan Steamed Pork Belly

This is my mum's recipe for Sichuan "Tiger Skin" Kourou (steamed pork belly). The name of this dish because the surface of the cooked pork belly looks like the "Tiger Skin". We have this dish at almost every Chinese festival.

I updated this recipe page in which I added some tips from visitor's comments. This page also has the cooking video which is one of most popular in my Youtube channel.

Click the picture to see the recipe and watch the video.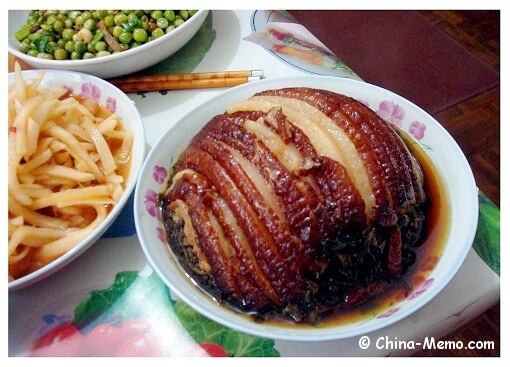 ---

• Chinese New Year Dishes

The traditional Chinese New Year is coming on this Feb. 8th. I have writtern some posts to introduce the traditional food for Chinese New Year, such as our Chinese Homemade Dumplings and Chinese food made from glutinous rice.

Apart from these, we also have some dishes for our family new year food party, such as our homemade Chinese Spring Rolls. Check what is the special meaning behind those Chinese New Year dishes. Click picture to see the details on the site.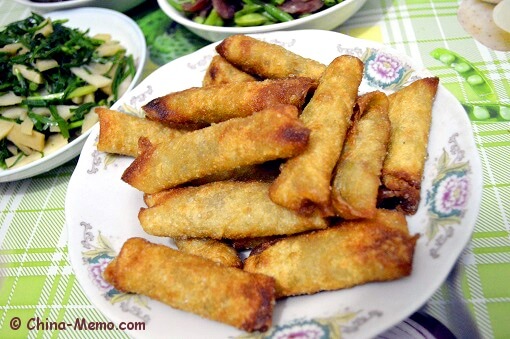 ---

• Cooking Video: Chinese Egg Fried Chive

Click this link or the picture to watch video for Chinese Egg Fried Chive on Youtube.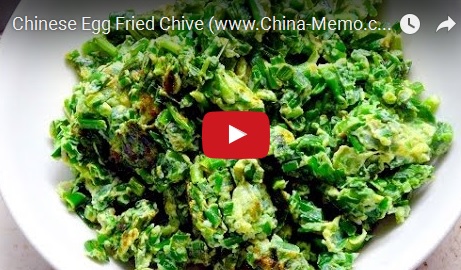 ---

• Video: Chinese Local Hot Pot

Chinese love hot pot, basically it is just put a pot on table and you cook food in front of you. Sometimes, it can be one big pot or small pot for everyone. In this video you can see how Chinese eat self-served hot pot, plenty of seasonings and dipping sauces, each person uses one hot pot, pretty cool:)

Click the link to watch video for Chinese Hot Pot on Youtube.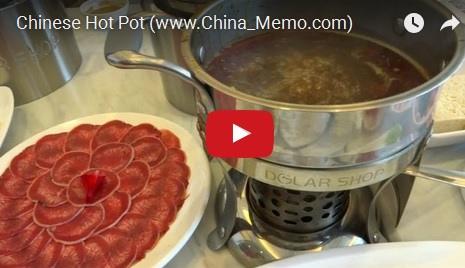 ---
Ok, that's all for this month. Please feel free to share with friends about this Authentic Chinese Food Lovers Ezine . Thank you!

Wish you well and I will talk to you next time,

Min :)

Youtube | Pinterest | Facebook | Twitter | Goole+
---
www.china-memo.com is powered by Site Build It (SBI).