Authentic Chinese Food Lovers
Issue 17# May 31, 2015
Hello,
Well, how quickly the time passes by, the month of May has gone. Hope you have been doing great:)
This month I received several recipes from my parents because they know that I am building this website for authentic Chinese food. My father took the photos when he cooked their daily lunch meals and emailed me those pictures. I really appreciate what he did this. I put their lunch photo on G+ and seemed people loved it:)
Here is one of the pictures from my parent's lunch in China, including one dish Chinese Duck Potato, click the picture will link to the recipe page.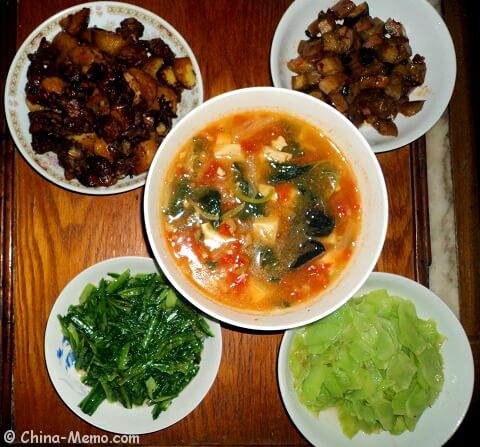 ---

In this issue, you will see:

• Recipe: Chinese Duck Potato

• Recipe: Chinese Spicy Pork Onions

• Recipe: Chinese Shepherds Purse Egg Soup

• Video: Chinese Chicken Feet

• Video: How to Cut Meat into Cubes
---
Picks of May, 2015
• Chinese Duck Potato

My father's home cooking recipe. The duck legs are red cooked with potato using pressure cooker. The duck meat is tender and full of rich flavour.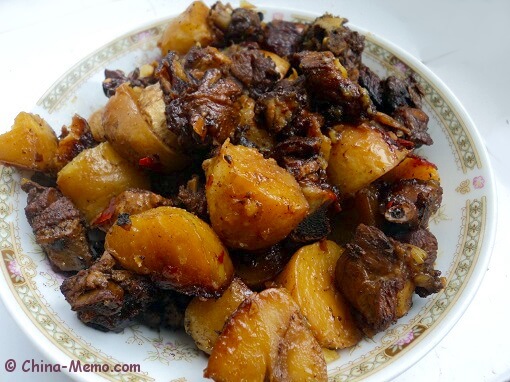 ---

• Chinese Spicy Pork Onion

Another Chinese home cooking recipe from my parents, Chinese spicy pork onions. The marinated pork shreds are fried with green chilli, onions and Chinese black wood ears. Very simple to make. Click picture to see the recipe.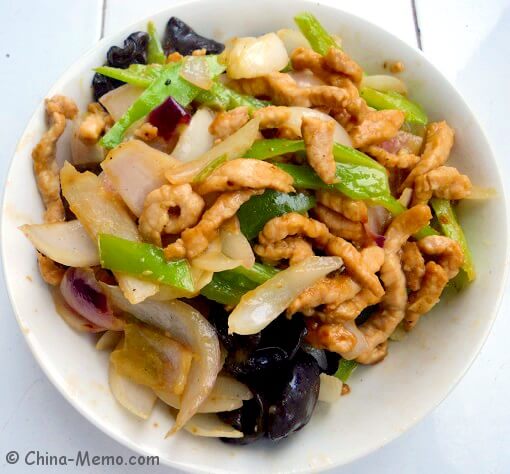 ---

• Chinese Shepherds Purse Egg Soup

Having a Chinese Shepherds Purse egg soup is a folk custom on the third of March (三月三) in Chinese Lunar calendar. My parents made this soup, which is a healthy Chinese homemade soup with a lovely earthy smell. It is slightly sweet because of Chinese dried jujubes.

If you can find Shepherds Purse in your garden, maybe you can try this:)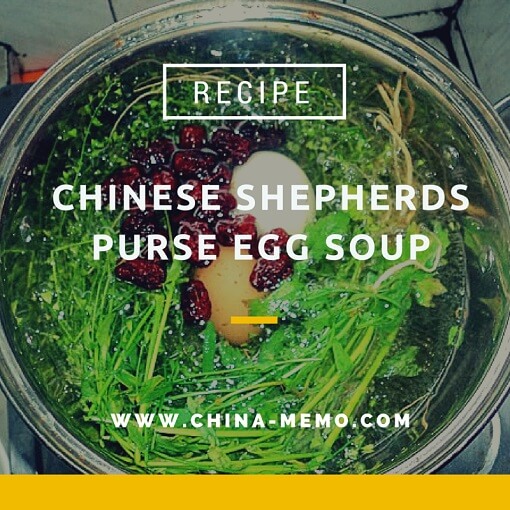 ---

• Cooking Video: Chinese Chicken Feet

Well, not sure whether you would like this as I know lots foreigners don't get the Chinese chicken feet thing. But anyway, this is just to show you how my mum cooks it at home.

Click this link to watch video for Chinese Chicken Feet on Youtube. Or click the photo which will direct you to the video.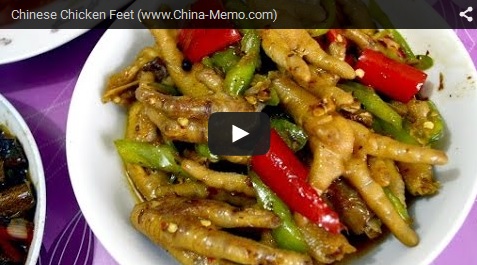 ---

• Video: How to Cut Meat into Cubes

A short clip to show how my mum cuts chicken into small cubes, which are used for Kong Bao chicken dish. Click this link How to cut meat into cubes or click the photo to watch this short clip on Youtube.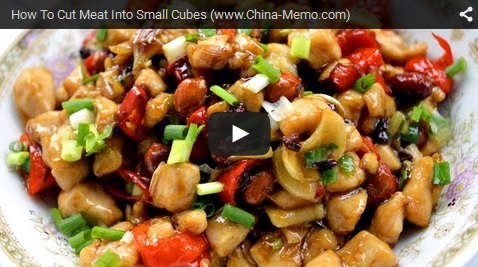 ---
Ok, that's all for this month. Please feel free to share with friends, or forward them to Authentic Chinese Food Lovers Ezine subscription . Thank you!

Wish you well and I will talk to you next time,

Min :)

Youtube | Pinterest | Facebook | Twitter | Goole+
---
www.china-memo.com is powered by Site Build It (SBI).