Authentic Chinese Food Lovers
Issue 16# Apr.30, 2015.
Hello,
I don't know where you live, here in the UK, finally the spring is coming. I hope you have been enjoying the spring no matter where you are.
Spring is my favorite season, everything gets a fresh start, just like me always like to try something new:)
Recently I have tried some new recipes, some successful, some not. But it has been fun. If you followed me on social network, Facebook, Twitter, G+, you may see I have posted some photos there.
Here is a photo when I tried to make the Hong Kong style milk bread, well, not bad, except it was not soft as it should be. If I succeed next time, I will post the recipe:)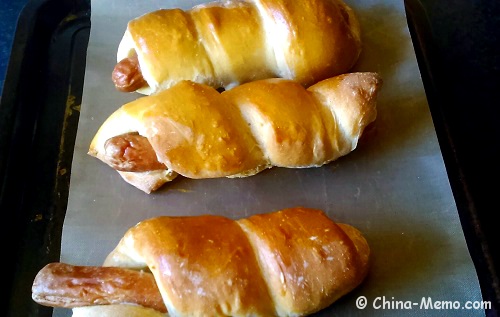 ---

In this issue, you will see:

• Recipe: Chinese Sweet Potato Cake

• Recipe: Chinese Udon Noodle Fried Leftover Chicken

• Food & Travel: China Train Food

• Video: Chinese Egg Fried Tomato

• Video: How to Cut Meat into Thin Thread
---
Picks of April, 2015
• Chinese Sweet Potato Cake Recipe

I made this Chinese sweet potato cake (hong shu bing 红薯饼) based on one popular Chinese sweet food pumpkin cake (nan guan bing 南瓜饼). This is my first attempt, not a perfect look, but tastes good. Happy to share with you. It has pictures for each step, hope it will be easy to follow.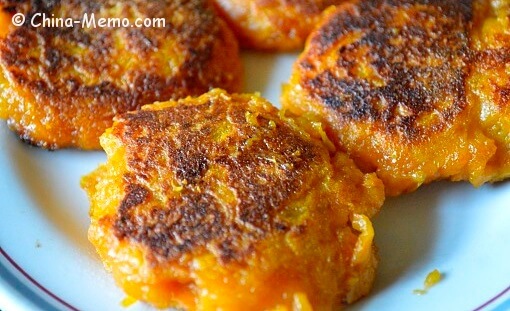 ---

• Chinese Fried Udon Noodle with Leftover Chicken

How do you deal with leftover meat? I made this easy Chinese fried noodle recipe to turn the leftover chicken into a lovely tasty meal, which only takes less than 20 minutes to make. So, perhaps you can give a try.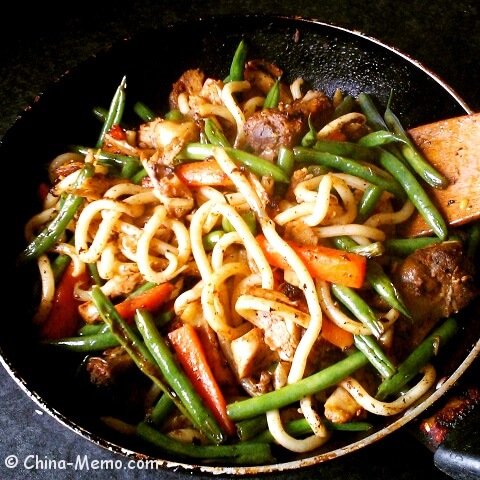 ---

• China Train Food

This page is for people who will travel China by train, in that case, they would like to know what food options they can have on China's train. I also add my own dining experience in the train's dining car.

See what kind of hot meal we can have on the train, such as this is the pork fried with green chillies. Not bad, at least better than some of Chinese food I had outside China.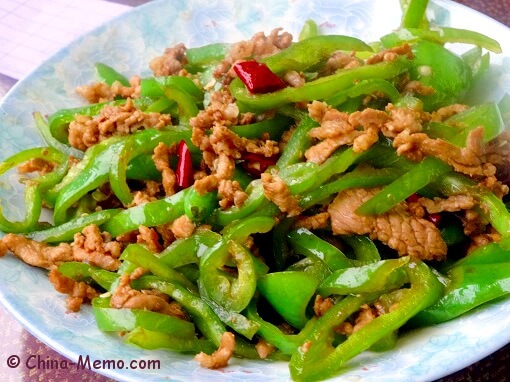 ---

• Cooking Video: Chinese Egg Tomato

Click this link to watch video for Egg Fried Tomato on Youtube. Or click the photo which will direct you to the video.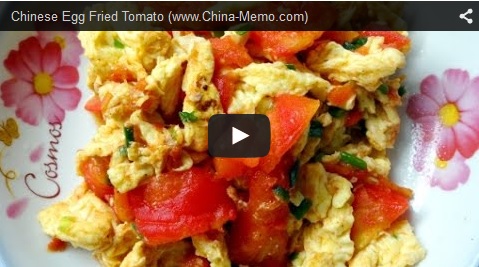 ---

• Video: How to Cut Meat into Thin Thread

For Chinese stir-fried meat dish, we prefer to cut the meat into thin threads. Here is a short clip to show how my father does it for the dish Chinese Chicken Fried Green Chilli, click link for the recipe.

Click the photo to watch this short clip on Youtube.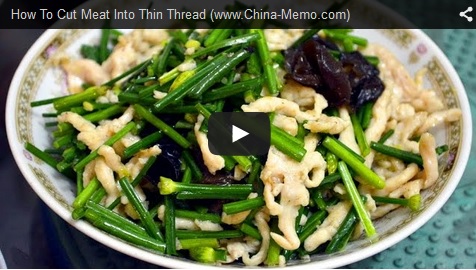 ---
Ok, that's all for this month. Please feel free to share with friends, or forward them to Authentic Chinese Food Lovers Ezine subscription . Thank you!

Wish you well and I will talk to you next time,

Min :)
---
www.china-memo.com is powered by Site Build It (SBI).