Authentic Chinese Food Lovers
Issue 15# Mar.31, 2015.
Hello,
This is interesting, we just finished Chinese New Year, now it is almost Easter now. Again, food and holiday time! In China we don't celebrate Easter, but in the UK Easter is public holiday time, so I can have a week off too, nice, isn't it?
How would you celebrate your Easter? Maybe try some Chinese dish for your Easter food party? :)
---

In this issue, you will see:

• Chinese Oven Cooked Cod Recipe

• Chinese Spicy Chicken Feet Recipe

• Chinese Loal Food Market

• Cooking Video: Chinese Egg Tomato Soup

• Travel Clips: Xi'an Dayan Pagoda Music Fountain
---
Picks of March 2015
• Chinese Oven Cooked Cod Recipe

My recipe for oven cooked Chinese style cod. Instead of pan frying, I use oven to cook the fish and add the Chinese sauce on the top. Simple, healthy and tasty. click picture to see recipe.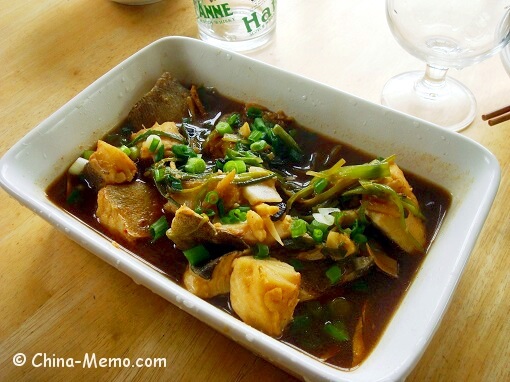 ---

• Chinese Chicken Feet Recipe

Like it or hate it, Chinese chicken feet is very common food in China' daily eating, as you may see it served as a single dish or in the soup, and perhaps most time, as the snack!

This recipe is based on my mum's cooking, which is very good. Here in the UK, I can find the chicken feet sold in Chinese food market, frozen food section. Cooking video for this dish is coming next month.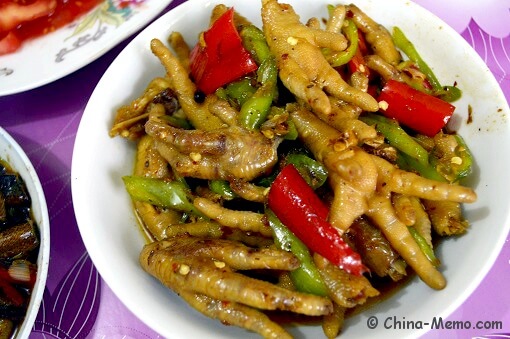 ---

• Chinese Local Food Market (1,2,3)

I have written three posts about Chinese local food market. They are not supermark, but the local open-aired, street market. Just want to show you what the local food market looks like, and how people buy fresh food there. There are three pages, you can click to see another page at the end.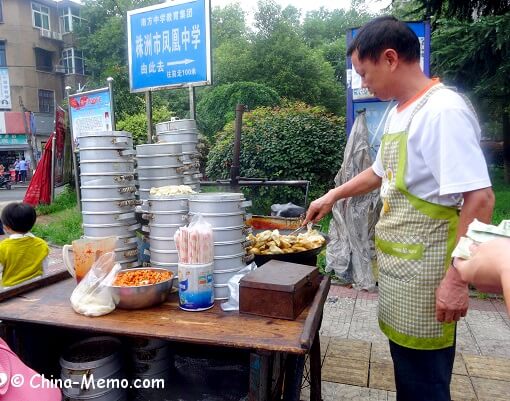 ---

• Cooking Video: Chinese Egg Tomato Soup

Check this link to watch the video for Egg Tomato Soup on Youtube. Or click the photo which will direct you to the video.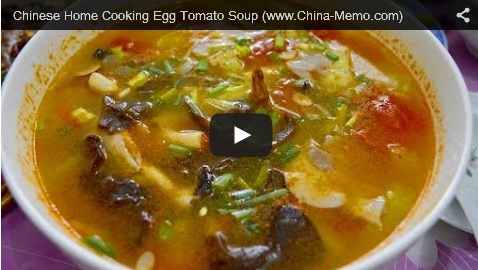 ---

• Travel Clips Xian Dayan Pagoda Music Fountain

Xian Dayan Pagoda and Music Fountain is one of the top attractions in the ancient capital Xian. Featuring historical architectures, culture events and the largest music fountain in Asia.

Click the photo to watch a short clip of music fountain show on Youtube.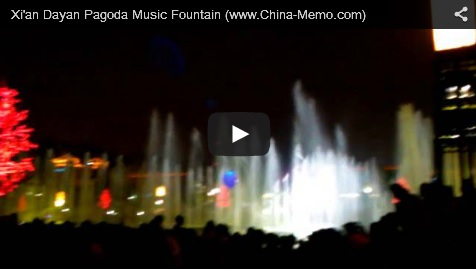 • Travel Clips Xian Muslim Street Hand Pulled Candy

And, one more clip from Xian Muslim Food street, a very interesting hand pulled candy making process by the locals, a fun to watch! Click the photo will direct you to Youtube.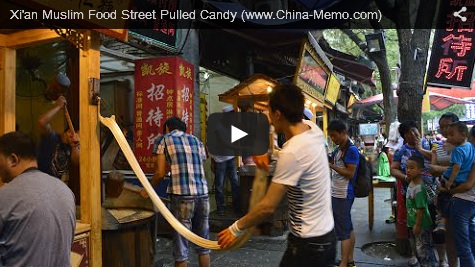 ---
Ok, that's all for this month. Please feel free to share with friends, or forward them to Authentic Chinese Food Lovers Ezine subscription . Thank you!

Wish you well and I will talk to you next time,

Min :)
---
www.china-memo.com is powered by Site Build It (SBI).